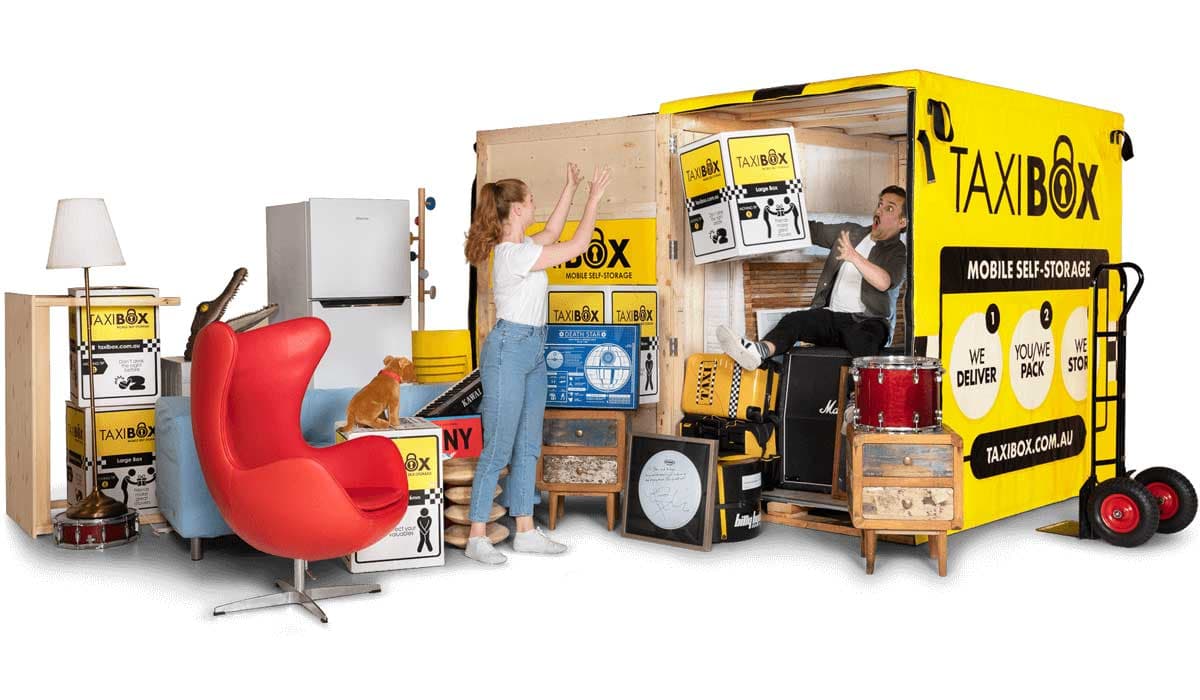 Furniture storage whether in Melbourne, Sydney, or Brisbane is our bread and butter! Here are just some of the furniture items that have been loaded into our TAXIBOXES:
king sized beds
3 seater couches.
fridges
dining room tables
long chests of drawers
paintings
and more!
Bottom line – our portable storage modules are purpose built to fit almost any item of furniture. Plus, being portable you can load your furniture items from the comfort of your front door directly into your TAXIBOX. The process is simple, for furniture storage, we deliver a portable storage unit to your door whereupon you take your time to load and lock it. We then return to pick up your portable storage unit to take it to our indoor, secure and clean storage facility.
Not sure how much space you need? Try our super-advanced storage calculator and get the answer in seconds.
If you're unsure whether your items of furniture will fit (chances are that they will), our friendly team members are on hand to answer your questions. Send us an email ([email protected]), complete a contact form or call us on 1300 87-60-87 – we'd be happy to help!
TAXIBOX mobile self-storage is your answer for all your furniture storage requirements.