Cancellation and Change Policy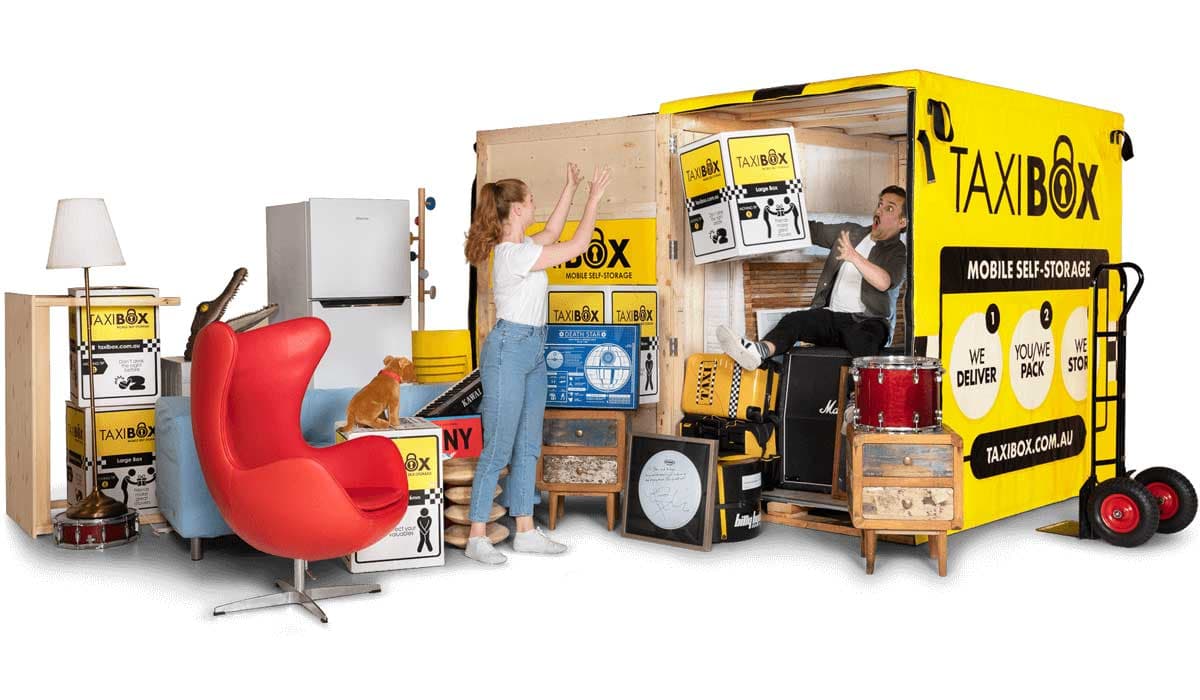 We understand that the best of plans change and are always happy to accommodate changes where we can. Normally these changes are free of charge, but there may be circumstances where we're forced to pass on some costs.
Change policy
Changes to local deliveries and pick-ups (date and/or time changes) requested before 2.30pm on the business day prior to delivery, are free of charge. A flat $59 fee applies for changes outside of this notice period. Where a delivery or pick-up proceeds (i.e the TAXIBOX arrives as scheduled) and your TAXIBOX is not ready for delivery/pick-up, we charge the following:
Zone 1: $149 + $49 per additional TAXIBOXES
Zone 2: $199 + $49 per additional TAXIBOXES
Zone 3: $249 + $49 per additional TAXIBOXES
Zones are determined by the proximity of the delivery/pick-up address to the relevant city's CBD. To confirm which zone your TAXIBOX is scheduled to be delivered to or picked-up from, please enter your suburb or postcode below. If you're still unsure, please call us on 1300 87-60-87 or email [email protected] for some help from our friendly team.
For failed interstate deliveries/pick-ups, a separate local delivery fee may apply. You can confirm this fee by entering the delivery postcode of our storage facility in the respective city and entering your re-delivery postcode (the suburb we're re-delivering your TAXIBOX to) into our instant quote page.
Cancellation policy
For local deliveries we will happily refund your reservation deposit provided you notify us of your decision to cancel more than 7 days in advance of your original day of delivery. For on-site storage, or local direct moves which are pre-paid, we will refund the full amount paid if you cancel more than 7 days in advance of your original day of delivery. For cancellations at shorter notice, we will retain a booking fee equal to the storage rate for 1x TAXIBOX in your city (Adelaide: $129, Brisbane and Gold Coast: $159, Melbourne: $159, Perth: $149, Sydney: $179) and refund you the balance of your pre-payment (if any). Cancellations after your TAXIBOX has been delivered are subject to our minimum service charge of one month's rates for storage plus a pick-up fee (please click here for pricing based on your delivery suburb).
For interstate deliveries, we will refund your fee in full if you cancel more than 10 days ahead of your scheduled departure date. Otherwise, we will refund 50% of your fee if cancellation takes place at least 24 hours before the departure of your TAXIBOX. Full payment will be retained if less than 24 hours notice is given.
If you're booking movers through TAXIBOX then please note that your removalist fees are fully refundable in the event of a cancellation, up to 2 business day before your delivery. After this point we will retain any removalist fees paid.
Any refunds are processed weekly on Thursdays, with the funds typically hitting your account within 2 business days.
Reasons for applying fees
We pride ourselves on offering a fantastic service and great value and we'd like you to understand why we charge fees in these instances, which is not something we do lightly. Changes at short notice result in additional work for TAXIBOX and therefore higher costs for our company which we cannot afford to absorb. Some examples of this:
Receiving late notice of a change to the schedule – we set our schedule at or after 2.30PM one business day prior to deliveries. Changes after this time result in additional work (e.g. your TAXIBOXES may have already been loaded onto vehicles). It also means that at short notice, we're unable to re-fill this space.
Failed delivery/collection – means that the space on the vehicles has been allocated and results in additional time worked on the day
Any questions? We'd be glad to explain our policies further. Please call us on 1300 87-60-87 or email us at [email protected].