We Deliver
Stay put. We'll deliver your TAXIBOX™ to wherever you need it.
You Pack
Take your time to pack & lock your TAXIBOX™, or let us lend a hand.
We Store
Done! We'll collect & store your TAXIBOX™ at our storage facility.
Win the space race with TAXIBOX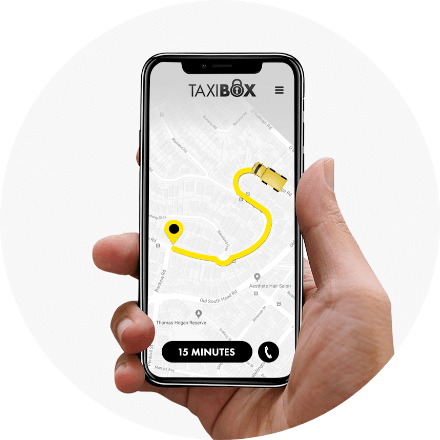 A+ communicators
Our real-time, live driver tracking means you can see our every move. Spend less time thinking about us and more time getting on with the job.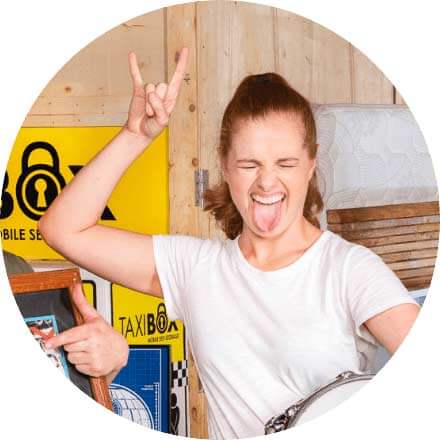 Save a tonne of money
Short or long term storage, save on the cost of truck, ute or mover hire. No funny biz or hidden costs. And we offer a best price guarantee too.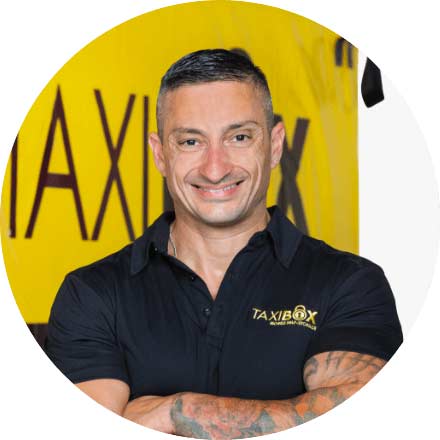 Optional helping-hands
Let us do the heavy lifting by combining your TAXIBOX™ with removalists. You'll save big bucks & bad backs.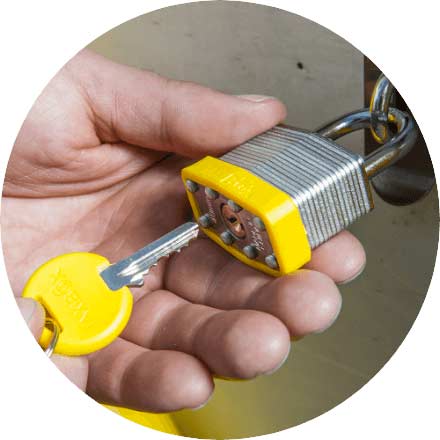 Access without the fuss
Access your TAXIBOX™ at our security-monitored facility 6 days a week or have it delivered back to wherever you need it to add or remove stuff.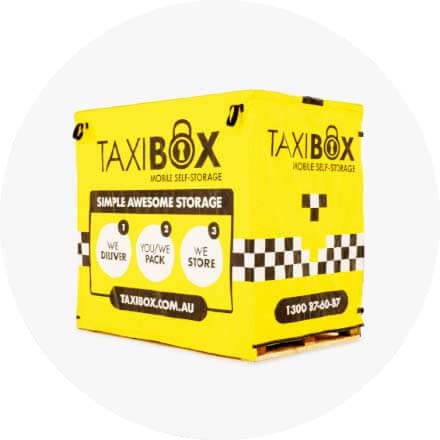 We're the strong, silent type
TAXIBOXES are weatherproof and made tough, secure and robust. Once locked & loaded, your TAXIBOX™ is returned to our secure 5-star box resort.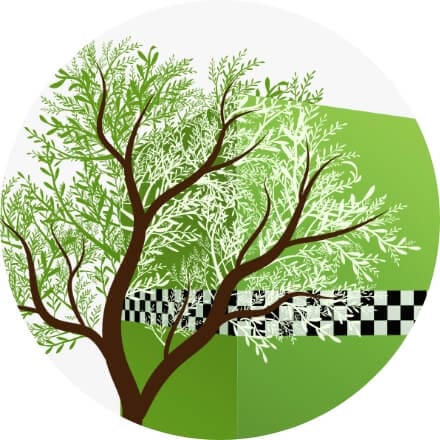 Making good stuff happen
To help our customers get on with the good stuff in life, we set up initiatives to take care of the people in our lives, and the planet we live on.
What is TAXIBOX Mobile Storage?
Mobile storage is a convenient portable storage solution that delivers extra space to your door. Traditional storage methods had you doing all the heavy lifting—renting a truck, loading it up, driving to the storage facility, and then unloading it all again. It was time-consuming, costly, and just plain inconvenient. But not with TAXIBOX mobile storage.
This hassle-free solution brings mobile storage units right to your doorstep, eliminating the need for truck rentals and multiple trips to a storage facility. Pack your extra furniture, seasonal clothes, or business supplies at your own pace, right at your location—be it home or office.
Whether you want to load your belongings yourself or let our skilled team handle it, it's up to you! Our flexible contracts also allow you to choose your lease, no matter if it's for short- or long-term storage.
Once packed, we whisk your TAXIBOX away to our secure, monitored storage facility until you need it again. Need access to your items? No problem! With TAXIBOX, your belongings are just a call away.
How does TAXIBOX work?
The short answer? Like a breeze. But jokes aside, TAXIBOX is designed to take all drama out of self storage, offering an all-in-one solution to your space dilemmas. From cool storage for catering events to handy removalists who handle the heavy lifting, we offer convenience and cost-savings packed into one smart TAXIBOX.
Here's the lowdown on how our mobile storage in Australia works:
We Deliver: Don't lift a finger. We deliver your TAXIBOX right to your spot. Sit back and watch our drivers cruise extra space to you with our live tracking
You/We Pack: Pack your stuff into your TAXIBOX and enjoy the extra room! Need a hand with the heavy lifting? Our moving maestros are on standby to help with your moves, be it local or international
We Store: All packed? We'll take your stuffed TAXIBOX to one of our secure storage facilities near you, keeping your items safe until you want them back
Give our space calculator a whiz to see which storage unit size is the best fit for your stuff.
Which areas do we service?
Hunting for TAXIBOX? Look around; we're practically in every corner of Australia! We're not just any storage provider; we're the go-to mobile storage maestro for families, buzzing businesses, and savvy students nationwide.
We deliver quality storage solutions in all major regions in Australia, including:
Looking for secure self storage near you? Check out all of our 9 locations and book a visit for an inside look at what mobile storage is all about!
Where are our storage facilities located?
We're kings of rolling storage, but guess what? We've also planted our secure storage facilities in the heart of Australia's bustling cities, especially for those tight on space at home.
Where can you find us, you ask?
📍 Banyo (Brisbane)
📍 Ormeau (Gold Coast)
📍 Beverley (Adelaide)
📍 Canning Vale (Perth)
📍 Erskineville & Greenacre (Sydney)
📍 Braeside, Reservoir & Derrimut (Melbourne)
Our security-monitored facilities are open six days a week, so you can swing by and check on your stuff whenever you need. Be sure to check our customer service and access hours, or give our team a ring to find out more.
Why use TAXIBOX?
Mobile storage, like the innovative solutions offered by TAXIBOX, can be a lifesaver in various scenarios. Whether you're a student craving extra space, a family moving homes, or a shin-dig-thrower looking for cool storage, our mobile storage caters to a wide range of needs.
Personal Storage
Mobile storage like TAXIBOX is a go-to solution when you're decluttering or renovating your home. It's like having an extra room where you can stash away all those items during a big spring clean or reno—safe, secure, and super easy! You can even choose to store it at our place or yours.
Moving Homes
Never worry about the crazy rush of moving with mobile storage! TAXIBOX brings effortless extra space to your home, allowing you to pack at your pace. Plus, with a burley team of removalists on standby, you don't even have to do the heavy lifting.
Overflowing office? Excess inventory? Our secure mobile storage units take care of it, delivering space when and where you need it—no lock-in contracts or deposit necessary, with monthly payments available.
Event & Festival Storage
Planning a bash? Our cool storage units keep your drinks frosty and your eats fresh. It's the must-have sidekick for every event, ensuring top-notch quality and super happy guests!
Whether you're a space-craver, party-groover, or business boomer, TAXIBOX is your go-to for all things storage. We're all about bringing the ease, fun, and flexibility straight to your doorstep!
What are the dimensions?
We take size seriously at TAXIBOX. Measuring a spacious 2.4m (L) x 2.2m (H) x 1.5m (W) externally, our storage units are roomy enough to fit all your bits, bobs, and bulky items.
Just how big are our units? They can easily store:
1–1.5 rooms worth of furniture
120 archive boxes
1 solid tonne of weight
If that wasn't enough, these portable units are also designed to slide right into a regular car parking spot. So you can keep it in your driveway or leave it with us at one of our secure storage facilities in Australia. And if your needs change, you can order more units or return yours for a refund—no hassle or headaches.
Give our handy storage calculator a try and see just how much you can pack into a TAXIBOX.