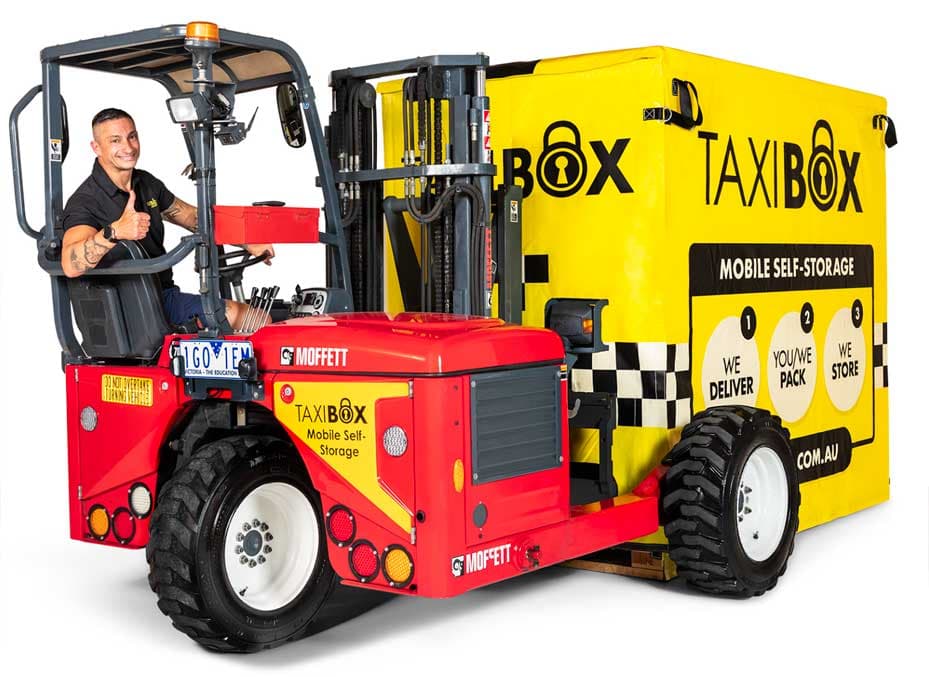 THEN CAME YOUR TAXIBOX
Starting in 2010, TAXIBOX turned the self-storage industry on its head
Storage comes to you, not the other way round!
No truck, no van, no hassle
Instant quoting. booking and…
Clear, transparent & fair pricing
SINCE THEN
Australians have been nothing short of stoked.
Friendly, efficient service with great customer support. Thanks TAXIBOX. If you weren't inanimate, I'd ask you out for a date.
From the moment I called TAXIBOX, I knew they were the one. It's given me peace of mind leaving my stuff with them.
Super friendly staff, very responsive and helpful. Their Dad jokes are pretty entertaining too!
This is not just a storage business. TAXIBOX is a lifestyle.
I think my TAXIBOX was flirting with me... best storage solution ever!
From the polite peeps who help you book, to the lovely team who deliver the TAXIBOX, we can't fault these guys.
Gave me the physical and mental space I needed to prepare for my move and house sale. Highly recommend!
A company full of legends. Thank you TAXIBOX for bringing the lols - I love you!
Straightforward, no-nonsense, and surprisingly fun. A simple idea, brilliantly executed and backed by a Grade-A customer support team.
A++++! I can easily say that TAXIBOX is one of the best services in Australia.
Our precious cargo loved its time with TAXIBOX. It's a big thank you from us.
Super service
We don't believe in the word 'unfortunately'. So much so that we went ahead and completely removed it from our vocabulary. Instead of backing into the easy way out, we step up and find solid solutions.
Great people
You think our TAXIBOXES are full of character? Wait 'till you speak to one of the TAXIBOX family. They're the bonafide space experts that put NASA to shame.
Smart tech
Behind every TAXIBOX delivery is an army of bots that just makes everything work better, smarter and cooler. We won't bore you with the details… but trust us, it works. Well.
The
GOOD

Stuff

It's always been our mission to give our customers the space they need to get on with the good stuff. To keep the good stuff in life GOOD, we've locked in some key sustainability initiatives to take care of the planet we live on, and the people in our lives.

Read more