Whatever your industry
we've got your back
Got 99 storage problems?
Get it done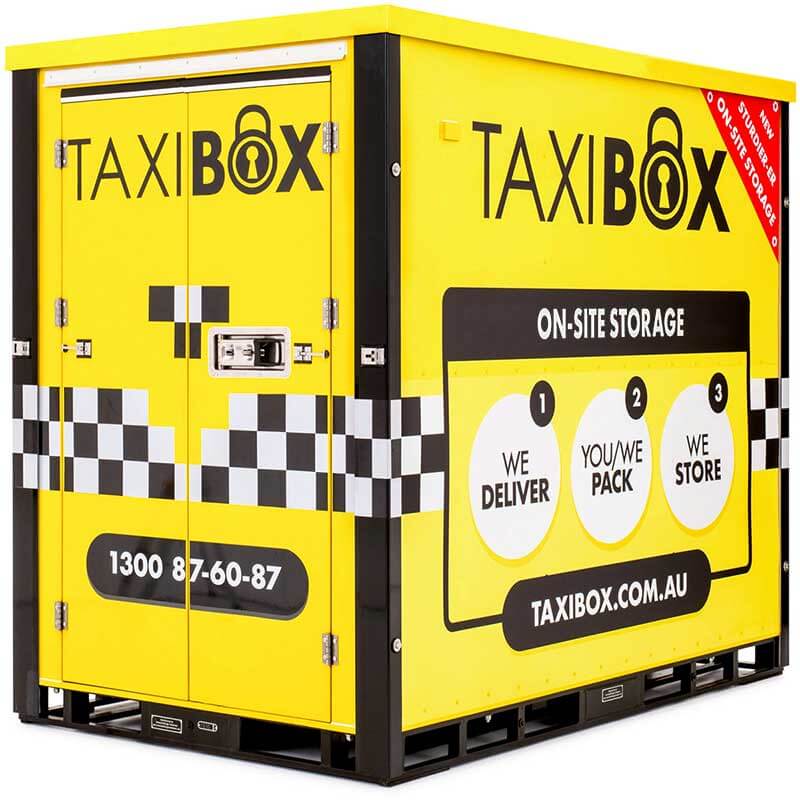 On-site Storage
Keep your stuff safe with storage that comes and stays with you 'till the job's done. Perfect for peace of mind and valuable space.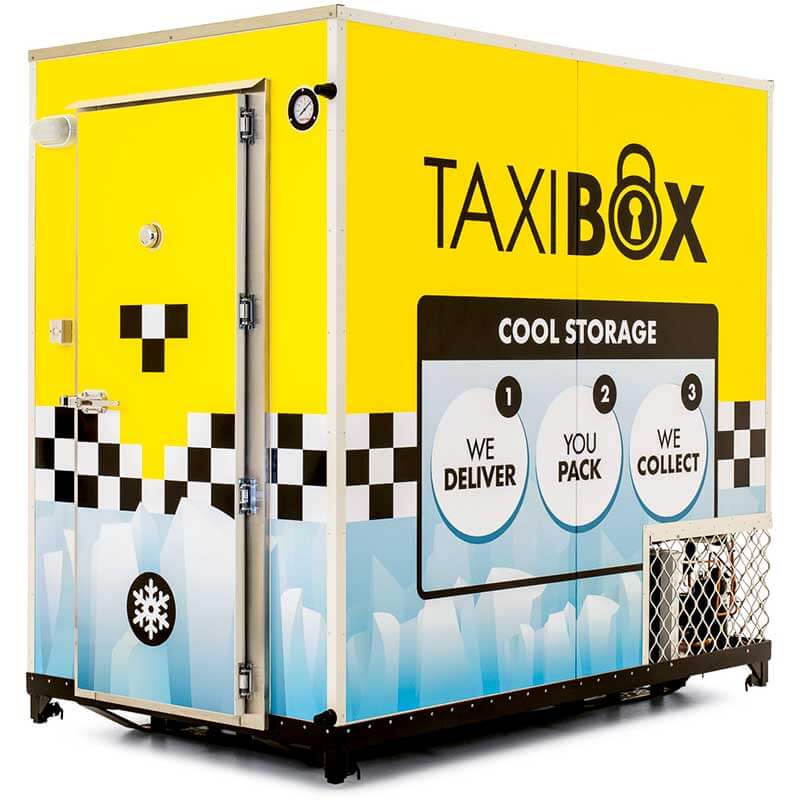 Cool Storage
Stay chill with our temperature-controlled storage that's delivered right where and when you need it. It's the perfect way to keep your cool.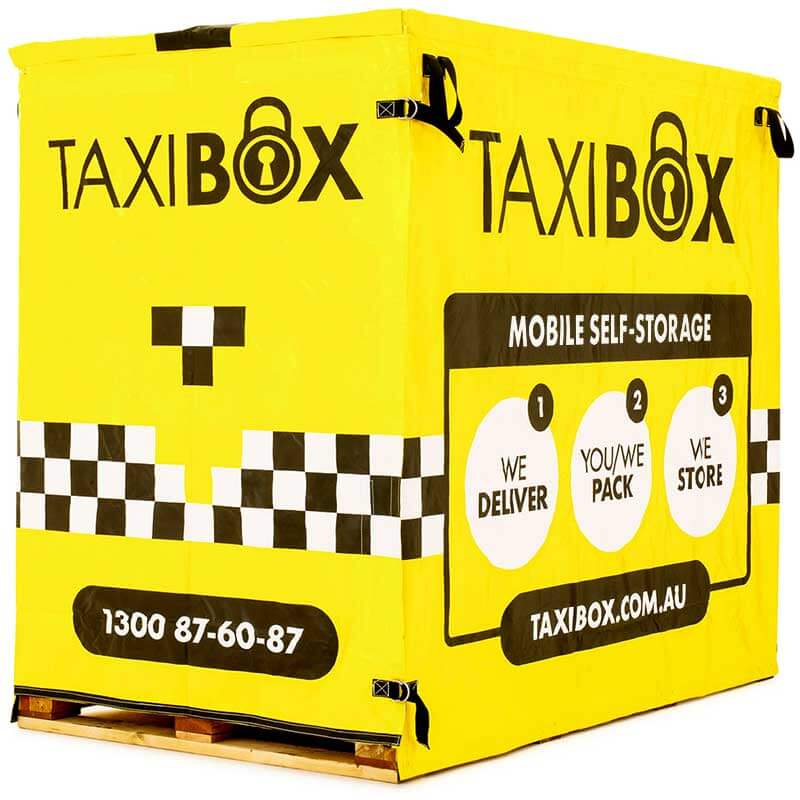 Mobile Storage
The strong, silent types, our mobile storage TAXIBOXES come to you. Once packed, they're picked up and stored at our secure facilities.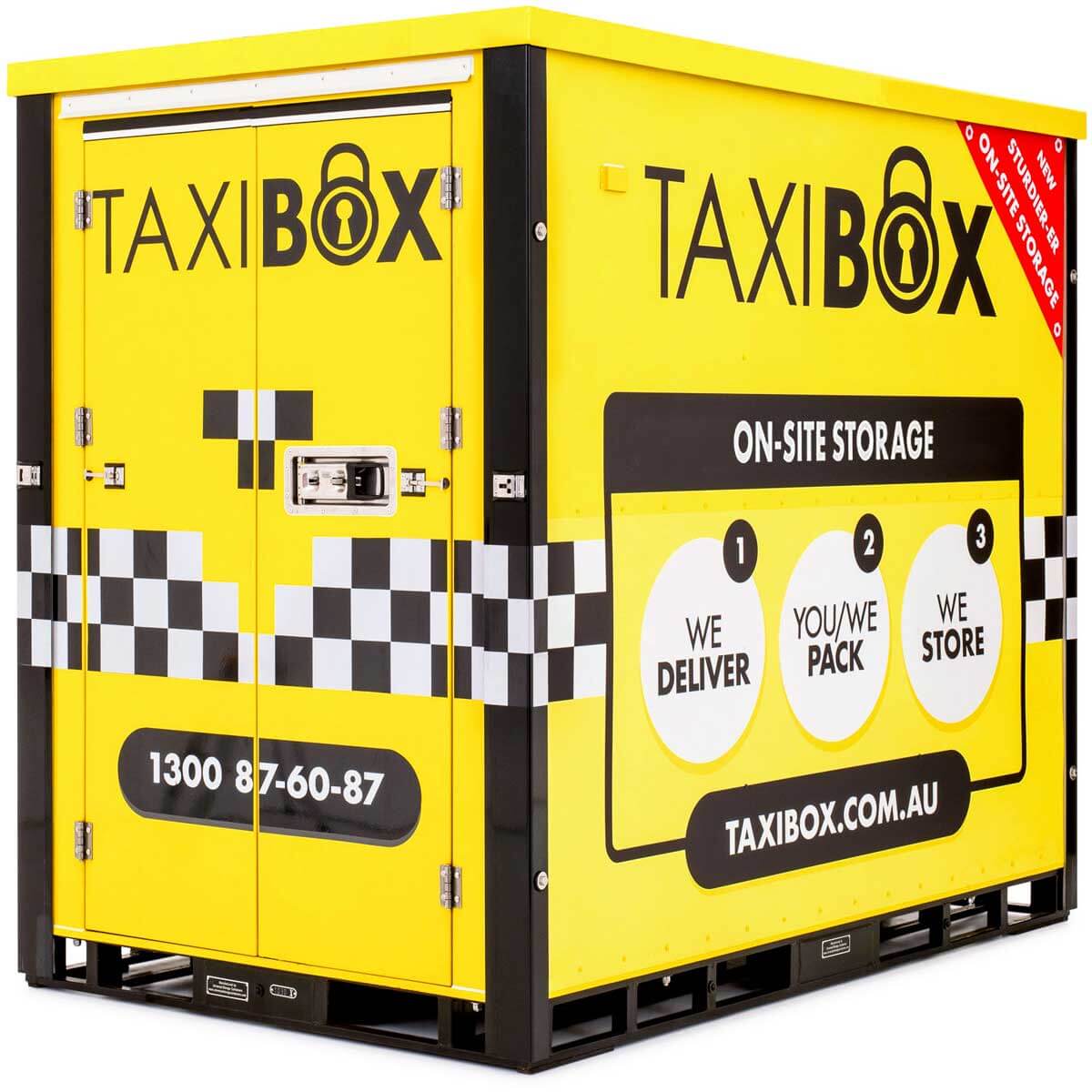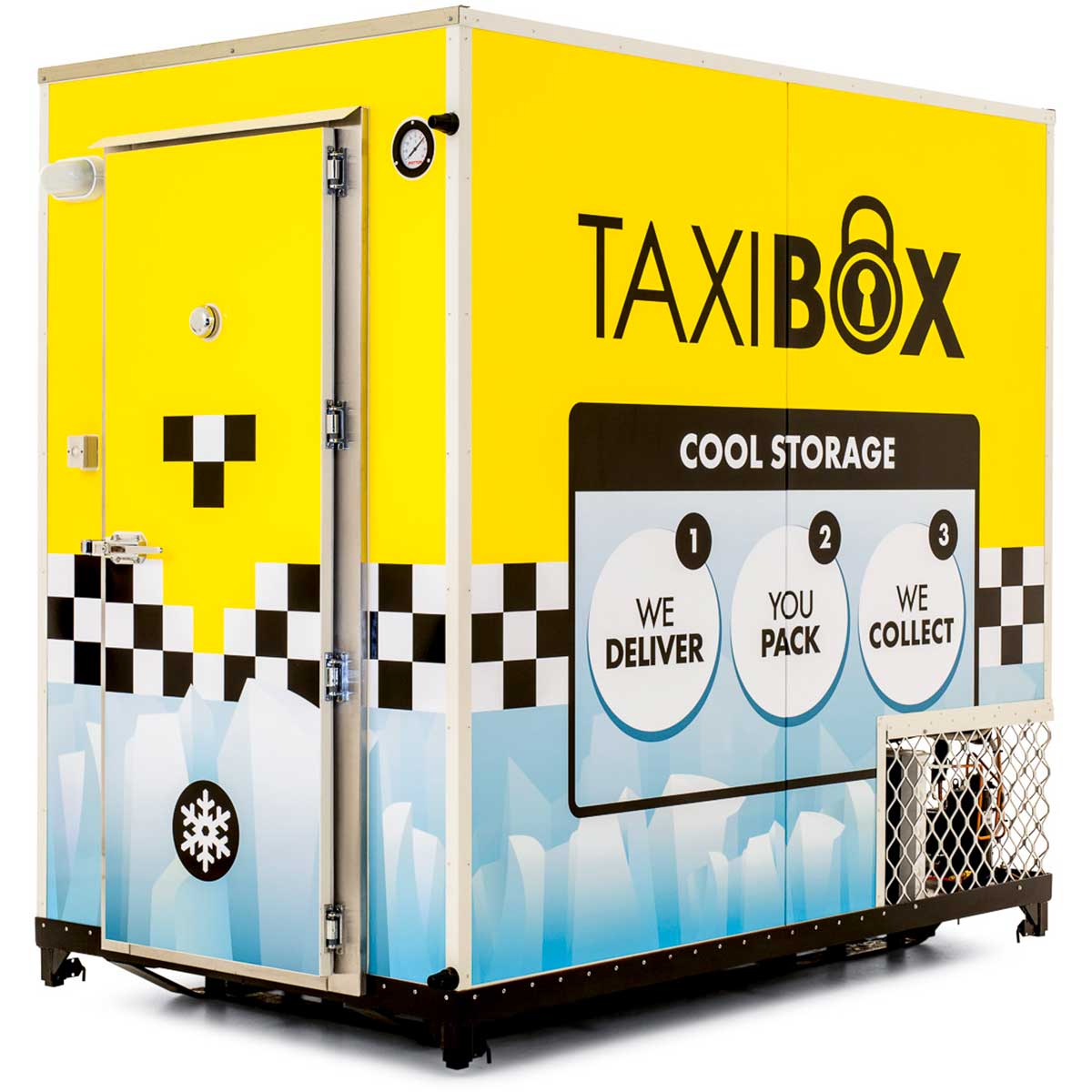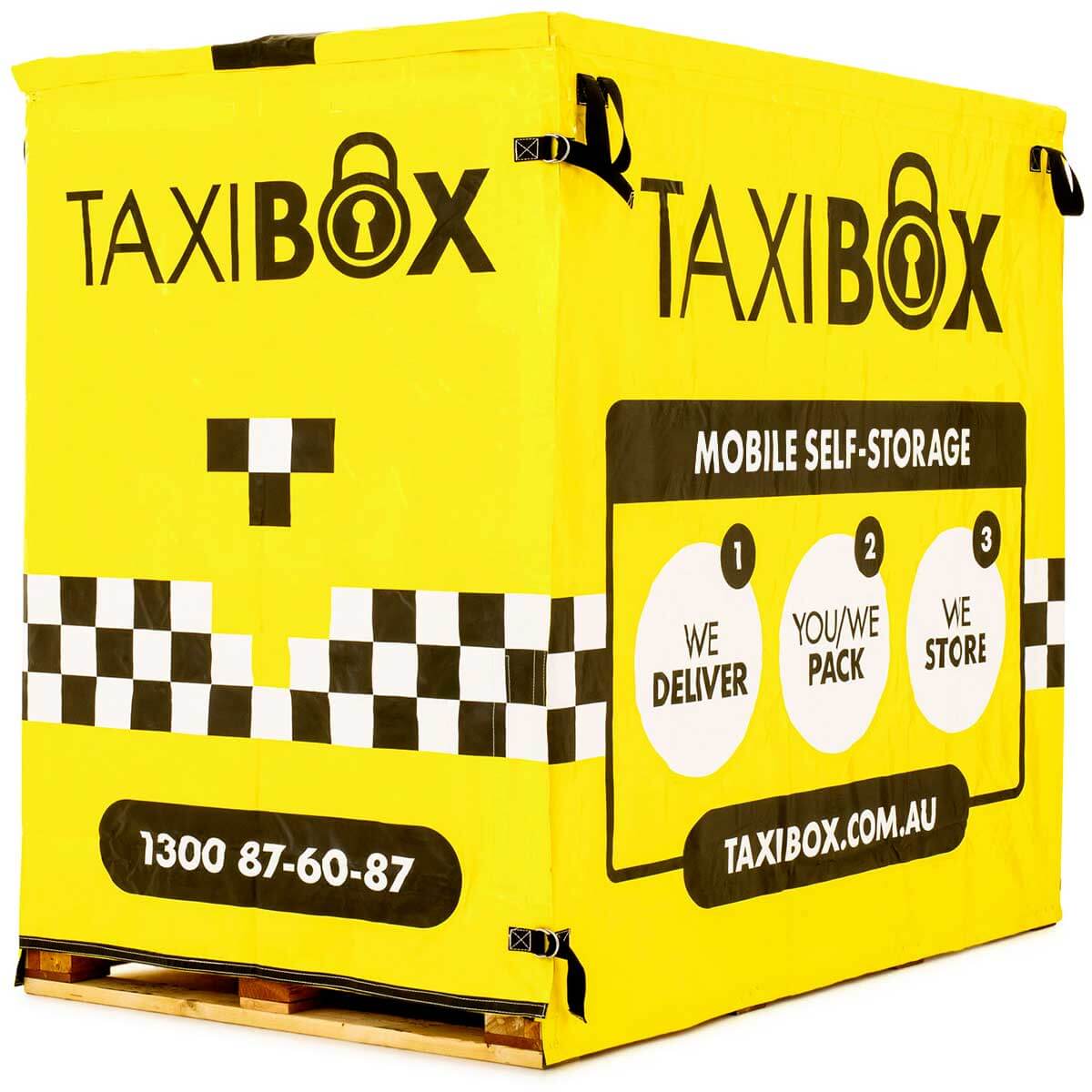 All-new bluetooth locking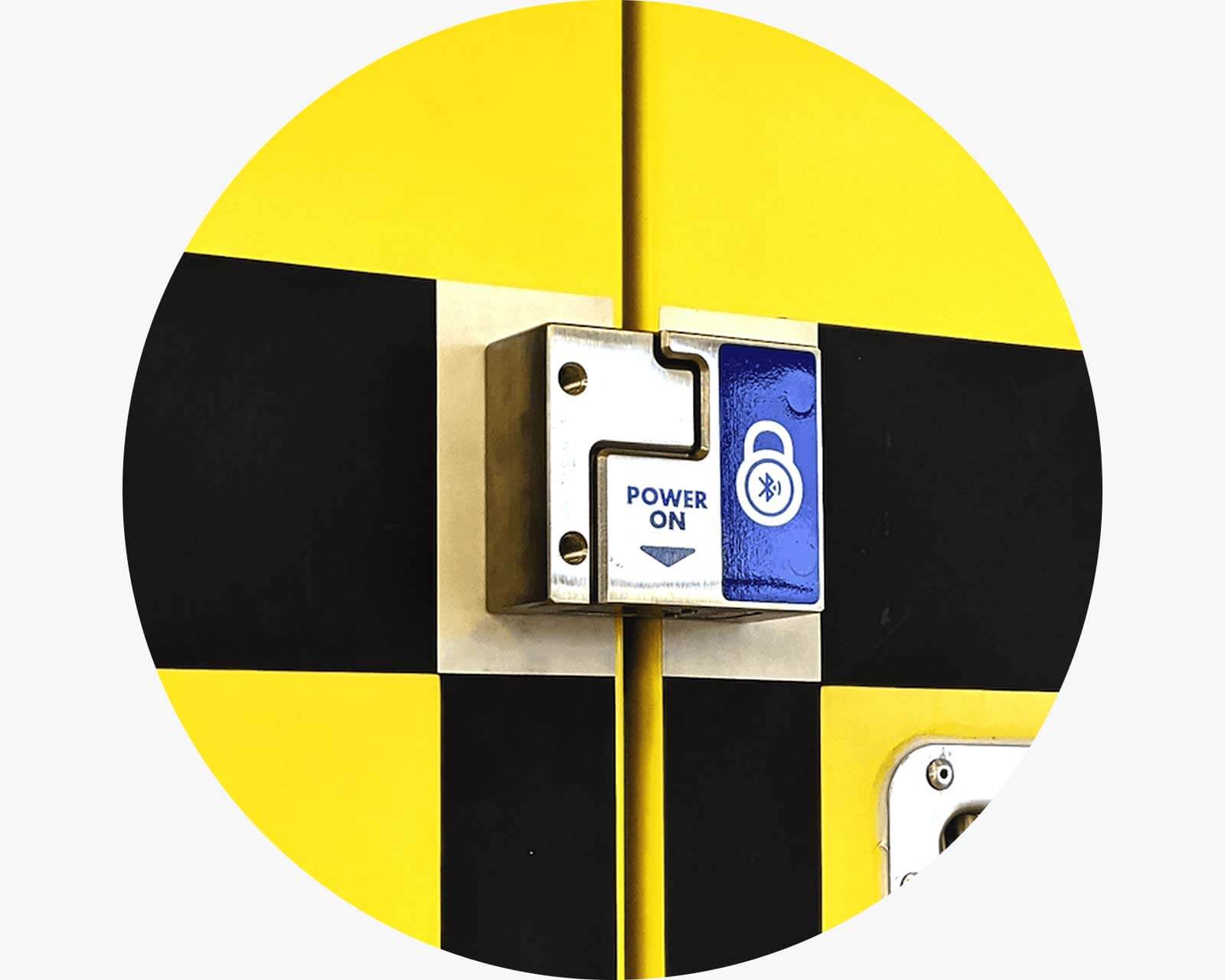 All-new bluetooth locking
A new era of access, flexibility, and transparency. Available now when you book TAXIBOX On-Site Storage, limited stock available.
Solid steel shrouded locks

Grant and revoke 'keys' remotely

View detailed access history
Commercial Storage in Australia
Commercial Storage Solutions
TAXIBOX is simple commercial storage that means business! Here, you're the BOSS. Just tell us what you need and we'll deliver it where and when you need it, even on our busy days. Rent a robust commercial storage unit without any hassle, and safely store your inventory, equipment, and other business must-haves on site at the office or in our secure facilities nationwide.
Whether you're shaping the future in education, laying foundations in construction, or crafting dream homes in real estate, we have a wide selection of business storage solutions for you.
TAXIBOX vs Traditional Business Storage
Traditional storage often binds you to fixed locations and strict access hours, and involves the hassle of lugging your belongings back and forth to a facility. Not with TAXIBOX! We bring seamless, secure, and stress-free commercial storage right to your doorstep. Here are a few key differences that make TAXIBOX's business storage a no-brainer:
Traditional Commercial Storage
Fixed Locations: Located at specific, sometimes inconvenient facilities, traditional storage limits your flexibility and options
Strict Access Hours: Time-bound! Access is restricted to predetermined hours, making spontaneous visits or late-night runs impossible
Transport Hassles: The burden of transporting belongings falls squarely on your shoulders, meaning multiple trips, vehicle rentals, and added fuel costs
Unexpected Expenses: Extra charges for insurance, access, and other hidden fees can quickly destroy your budget
TAXIBOX Mobile Storage
Doorstep Delivery: Forget the hassle of driving up and down to a facility. We bring your TAXIBOX straight to your door. Our expert removalists are also on hand to take care of the heavy lifting for you
Variety of Solutions: Need mobile, on-site, or cool storage units? We have them all!
Secure and Robust: Our TAXIBOXES are ultra secure, keeping your belongings safe and sound. You lock it and you keep the key!
Flexible Contracts: Short-term or long-term, our contracts flex to fit your needs. No lock-in contracts necessary, with monthly payments available
Cost-Efficient: No more burning fuel or paying over the odds! Get competitive rates for your TAXIBOX bookings, reserved exclusively for our commercial clients
See the differences for yourself! Visit a TAXIBOX facility near you in Adelaide, Brisbane, Gold Coast, Melbourne, Perth, or Sydney, and find out how our commercial storage units are changing the game for businesses across Australia.
How Does Commercial Storage Work?
TAXIBOX provides tailored commercial storage solutions right at your fingertips. Whether you need cool storage for a catering event or a secure warehouse for a last-minute shipment of stock, we pull up to your office, home, or wherever you are, delivering secure space when you need it.
Here's how it works:

Get Set Up: Fill in our contact form below and a dedicated account manager will contact you to help you find a solution to suit your business needs
We Deliver: Once you have a commercial storage unit selected, make your booking and we'll pull up to your place with one, two, or however many TAXIBOXES you need
Store It: Load and pack, or let our expert removalists handle the heavy lifting for you. Once packed, we pick up your unit and store it at our secure facilities or you can keep it with you until you're done
Try our Storage Calculator to find the right storage unit size for your business, be it cool, mobile, or on-site storage!
Which Areas Do We Serve?
Searching for a TAXIBOX facility near you? You don't have to look far! We're located in major regions across Australia, whether you need commercial storage units in Adelaide or ultra cool storage for your end-of-year bash in Brisbane.
Find a TAXIBOX near you:
Check out any of our 9 locations and book a tour to see what our mobile storage solutions are all about!
Why Use Commercial Storage?
For the movers, shakers, and groundbreakers, TAXIBOX commercial storage units offer versatile storage spaces to give your business the breathing room to thrive. We are the top choice for all kinds of industries in Australia. Here are just a few that benefit from our innovative self storage solutions:
Construction & Trades
Construction sites and trade businesses turn to TAXIBOX for storing those hefty tools, materials, and equipment right on site. No more hauling back and forth every day—just lock up your commercial storage space (at your place or ours) and find it all there when you get back!
Retailers & E-Commerce

Product overflow or seasonal stock? For retailers and e-commerce stores, TAXIBOX mobile storage provides a flexible space to keep extra stock safe and sound until it's ready to hit the shelves or be shipped out.
Event Planners

Event planners can safely stash away all those decorations, props, and event essentials in our secure commercial storage spaces. No complicated lock-in contracts or joining fees mean you can store for one event or as long as you need.
Offices & Corporates

Offices can have a secure spot to keep their extra chairs, desks, and valuable documents, all while keeping costs down with our competitive rates. Store everything you need on site and access your things whenever you like!
Real Estate
For those selling dreams and homes! Real estate agencies can utilise TAXIBOX for storing staging furniture, documents, and promotional materials.
Secure Commercial Storage With TAXIBOX
TAXIBOX commercial storage spaces are designed with the resilience, robustness, and security that your business needs. With us, it's not just about storing stock or equipment efficiently; it's also about knowing your belongings are secure and accessible when you need them.
Tough & Durable: TAXIBOXES are tough, secure, and robust. Once locked and loaded, your unit is returned to our secure, five-star storage facility or kept at your location
All-New Bluetooth Locking: A new era of access, flexibility, and transparency, featuring solid shrouded steel locks with digital keys that allow you to grant and revoke access remotely
Fully Weatherproof: Our mobile storage units feature a sturdy steel construction and have rubber-sealed doors to protect your valuable items from rain, hail, and the sweltering summer sun
Not sure what all you can fit in? Use our easy space calculator to find the perfect storage unit size for your stuff.
If you need more space, simply call us up and we'll zip over with one, two, three, or however many TAXIBOXES you need. Now, that's service!
TAXIBOX delivered 20 clean, easy to use units allowing us to scale down and up as our storage requirements varied and communication was excellent the whole way through. Highly recommend!
Anglicare / Aged-care and community services