Let us do the heavy lifting
Because, let's face it, you've probably got better things to do with your time.
Combining removalists with TAXIBOX will save you big bucks and bad backaches. Save up to 50% on your moving (and chiropractor) costs by not double-handling your belongings...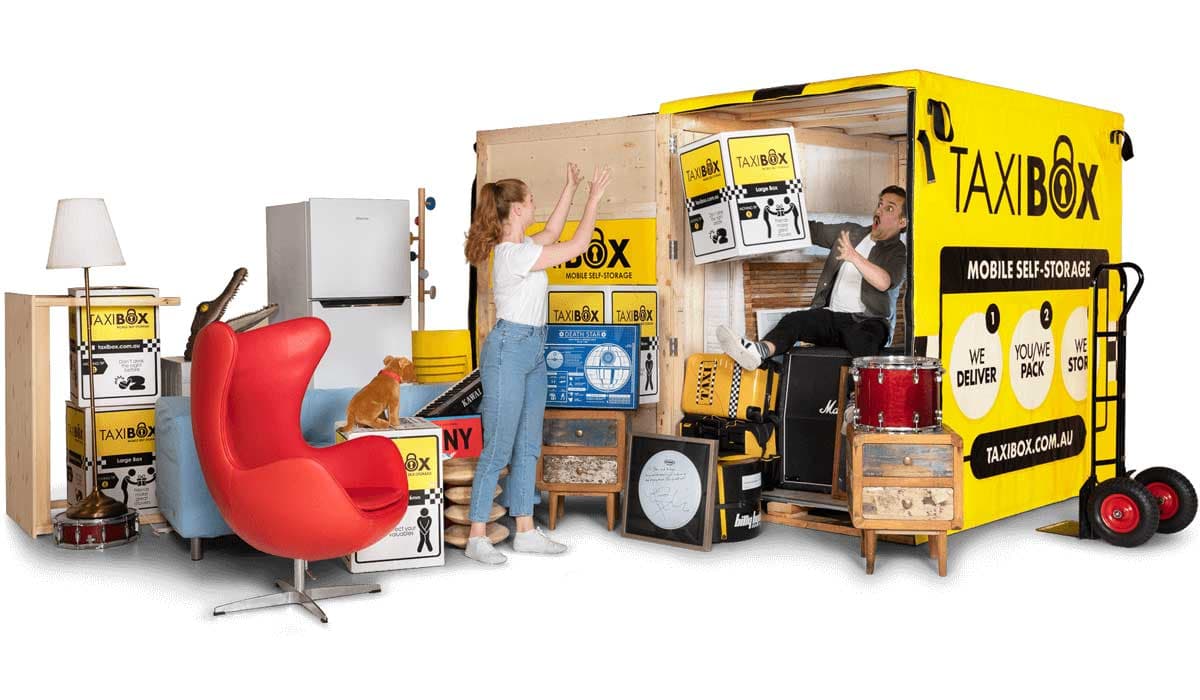 Our pricing is simple:
Cost to pack or unpack your TAXIBOX*
Note: 1 hour is allocated per TAXIBOX.
Moving blankets included
FREE 5 blankets included per TAXIBOX to protect your items.
Additional time (if required)
Should the removalists go beyond the allocated time.
This special pricing relates to packing or unpacking of your TAXIBOX only (charged separately). Fees are calculated based on your delivery zones and do not include loading/moving other furniture or heavy items (such as tables or pianos) irrespective of whether this is done within the time included.
How does it work?
1
Submit your request
Once submitted, we'll be in touch with your removalist and book them in for you!
2
Book your TAXIBOX (if not done yet!)
Your removalist team will be scheduled to arrive after the delivery of your TAXIBOX.
3
Elevate your feet into the upright position
Simply point to your furniture and watch it get loaded. Job done.
Muscle (💪) provided by a network of reputable movers.