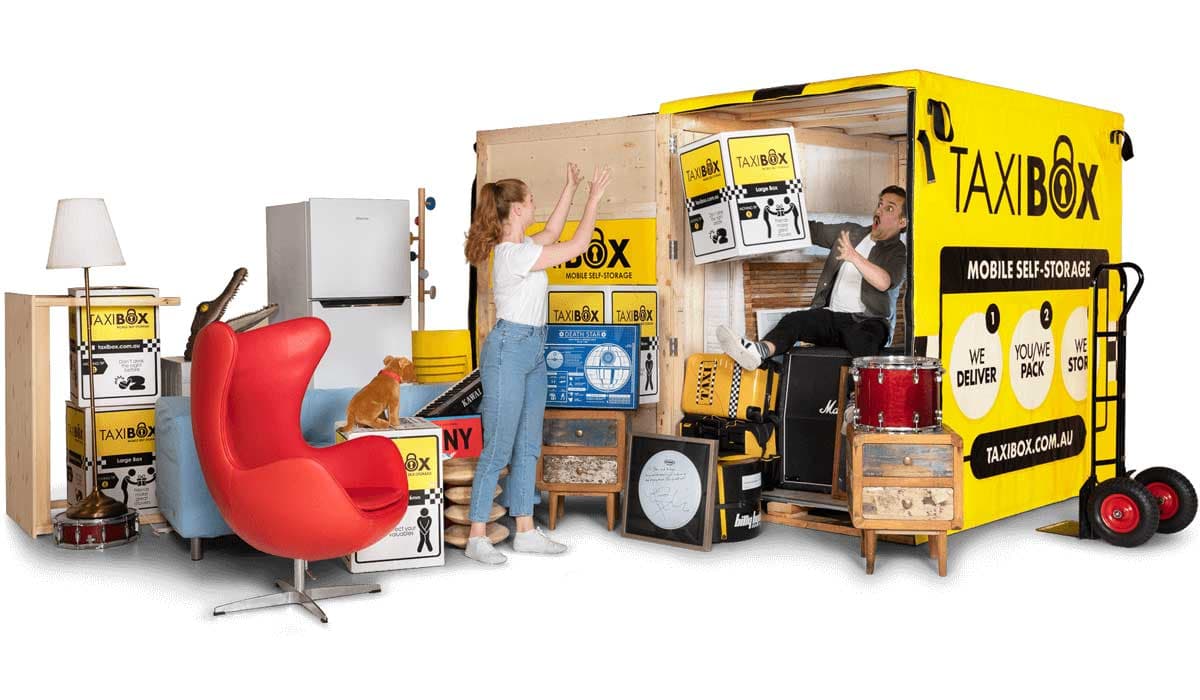 A well presented home can mean the difference between a quick or lengthy sale of your house or investment property.
De-cluttering and home staging or home styling your property is the most reliable way to ensure the best return on investment in any market condition.
Removing unnecessary furniture will create a clean open space allowing potential buyers to easily envisage their own furniture and belongings in the home.
TAXIBOX mobile self-storage offers the ideal solution for people looking to de-clutter and/or stage their home before a sale.
Our process is simple:
Step 1 – we deliver the storage unit (a TAXIBOX) to your property
Step 2 – pack your TAXIBOX at your leisure
Step 3 – we return to collect and store your TAXIBOX at our secure indoor storage facility
What happens next?
Once you've sold your home, we can organise to either re-deliver your TAXIBOX:
1 – back to the same house for you to unload, or:
2 – directly to your new home – whether it's across the road, in a different suburb or another city altogether.
The benefits are huge. Because we bring your storage unit to you, you pack on your own time and there is no need for you to rent a truck, van, or trailer which means you save money and time. This also means you never have to drive out to storage facilities and unload your belongings into a storage unit. No unloading (or loading again at the end of your storage) means less hassle and less potential damage to your belongings.
Our prices are guaranteed to be the best in the industry and free delivery is available. Get an instant quote online or call us now – 1300 87-60-87 or email us at [email protected]