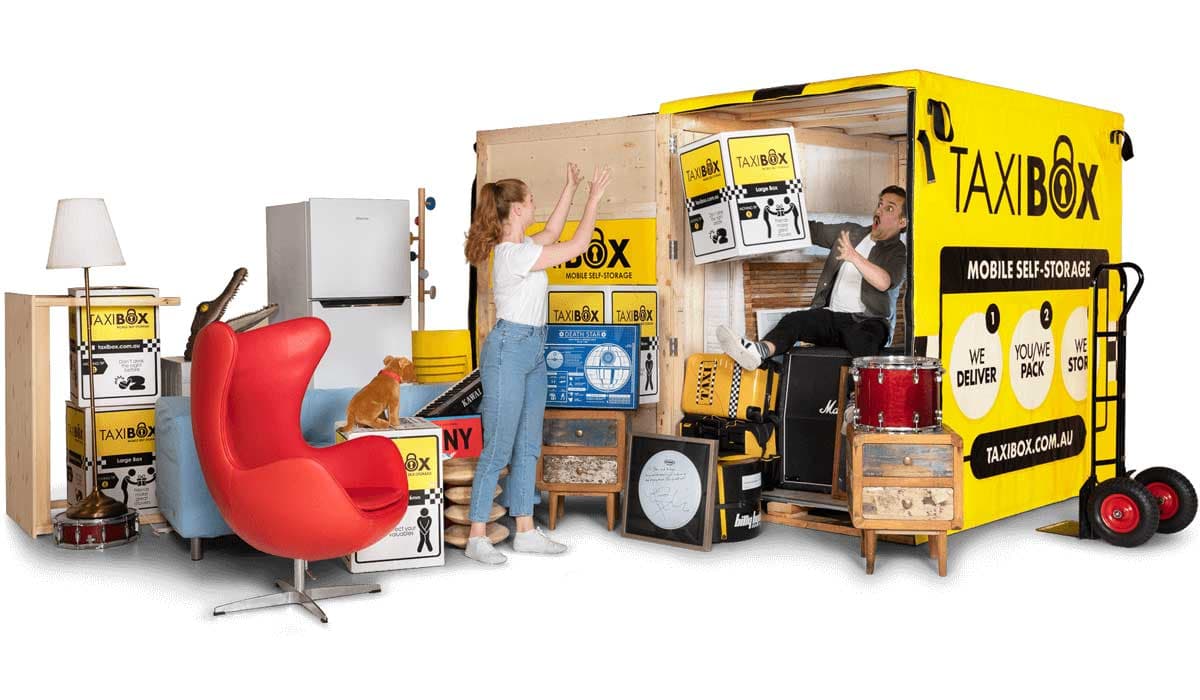 Are you looking for long term storage in Sydney, Melbourne, or Brisbane?
Whether your reason is to clear out the garage so you have space to park your cars again or working overseas or simply going traveling (lucky!) we have the storage solution for you. Here's how it works:

We deliver – we bring a portable storage module to your home or office
You pack – you take your time to pack and lock your portable unit on your schedule
We store – we return to collect your unit and take it to our storage facility
Our advantage:
TAXIBOXES are made out of a heavy duty wood composite which means that your storage unit breathes avoiding problems of mold and mildew that often arise with metal storage containers. Plus your storage units are fully enclosed and sit in our state-of-the-art storage facility, meaning your belongings are 100% protected from the elements.
Last, but not least, TAXIBOXES storage rates are the most cost-effective rates for storage available in Melbourne, Sydney and Brisbane and we back that up with our best price guarantee.
So if you're looking for long term storage in Melbourne, Sydney or Brisbane, you can't go past the benefits of TAXIBOX – secure, convenient and cost-effective!