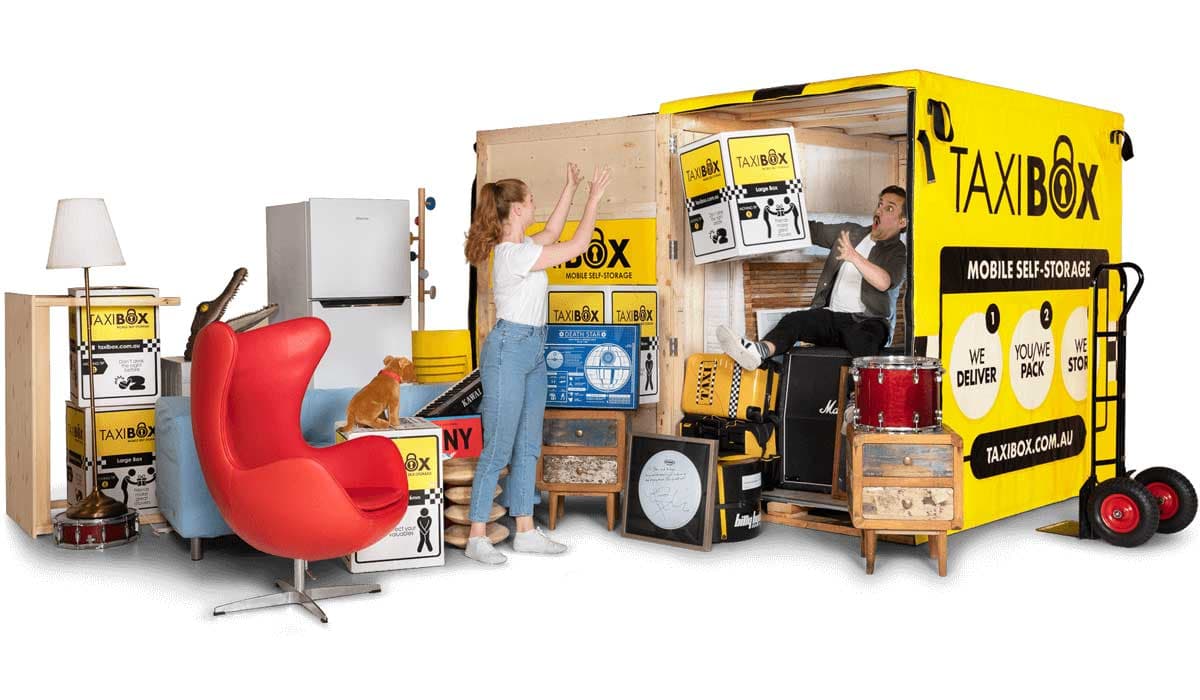 Paying for your TAXIBOX is easy. Here's how it all works*:
When you book, we take the first month of storage (including packing supplies) upfront which secures your delivery.
We'll wait until your TAXIBOX has returned safely to our facility to process any additional fees (for example, insurance or packing supplies grabbed upon delivery).
Moving forward, your storage rates will be due each month on the date that we first delivered to you – so if we delivered your TAXIBOX on the 5th, then your storage fees are due on the 5th of each month. Simple! We refund by week any unused storage after the first month.
Looking to pay?
Firstly, thanks! There are multiple options for you to make a payment (including bank transfers).
Credit Card:
The easiest way to pay. By providing your credit card details, we can automatically process your credit card on a monthly basis. Feel free to update your card details and payment details in the customer portal, or alternatively call us to provide on 1300 87-60-87.
Customer Portal:
Currently storing with TAXIBOX? By simply logging in to our nifty online customer portal you can manage your account, update your personal details, modify your payment options, view previous transactions and much more!
To log into our online portal, simply click here.
Having trouble logging in? Please call our helpful team on 1300 87-60-87 for assistance.
You can also make a one-off credit card payment online! Click here to make a credit card payment via our secure online payment system. Please be sure to use the correct email address registered on your account.
BPAY:
If you're a customer that has been moved into our system, and you have chosen to not pay by credit card, you'll find BPAY details on your invoices.
Please ensure that your payment reaches us within 7 days of the due date to avoid any late fees being applied.
zipPay:
TAXIBOX has partnered with zipPay to allow you to buy the things you love today (including storage!) and pay for them over time, interest free. zipPay is particularly useful when paying large amounts such as for prepayments or interstate bookings. To access zipPay, please click here.
Questions? Call us on 1300 87-60-87 – we'd be happy to help.
* Payments for on-site storage, interstate and local moving and/or yearly prepayments vary slightly – please call 1300 87-60-87 to find out more. Cancellations fees may apply – please click here to view our cancellation policy. And as well as discounts and other savings you can enjoy.