Portable Storage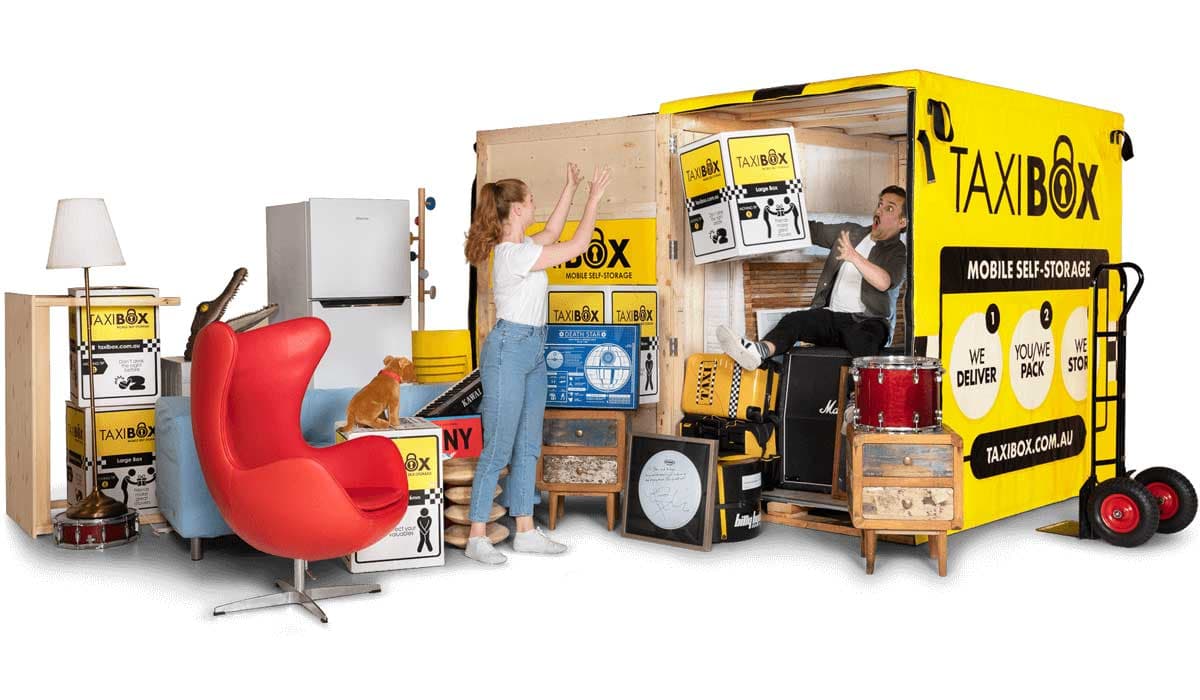 Here are the 5 major advantages of using TAXIBOX for your portable storage needs.
1. Load and unload only once!
We deliver our TAXIBOXES (our portable self-storage containers) right to your home driveway or office for you to load- Once loaded, we return to collect and store your portable storage unit in our secure state-of-the-art storage facility.
No need for rental trucks or making several trips to a regular storage facility where you may struggle with stairs and long and shared hallways.
2. Our portable self-storage units are made from a durable composite that has been specifically developed for the purposes of furniture storage.
Metal containers on the other hand can cause condensation and/or mildew which can damage your belongings.
When outside, TAXIBOXES are protected with a heavy duty weatherproof cover.
3. Our portable storage units are ideally sized and are loaded, moved and searched much more easily than large metal containers.
No need to rent more space than actually used! Our 8m3 storage units allow to you to use as much (or as little) storage as you actually need. You never overpay for unused space!
TAXIBOX's portable storage units are never tilted and always remain flat, ensuring maximum protection for your belongings.
Our conveniently sized storage units allow you to organise and categorise various rooms / areas of the house according to different TAXIBOXES. There's nothing worse than having a lawnmower in the same confined space as your bed!
Our portable self-storage containers make it much easier to search and find for items when you need them. Metal containers can be a real headache to sift through.
Our unique delivery system means that our containers can be parked and placed in hard to get to spots that our competitors simply can't get to!
4. Our state-of-the-art storage facility is clean and secure. We also regularly undertake fire audits and conduct regular pest control.
5. We care for your belongings as if they were our own. We place absolute emphasis on customer satisfaction and make sure that every customer is left with a positive impression of TAXIBOX. We know that many companies may preach a high level of service, but we really do care about customer service!
Don't take our word for it, have a read through some of our testimonials to see what the TAXIBOX portable storage experience across Melbourne, Sydney & Brisbane is all about!