Storage Units Delivered To Your Address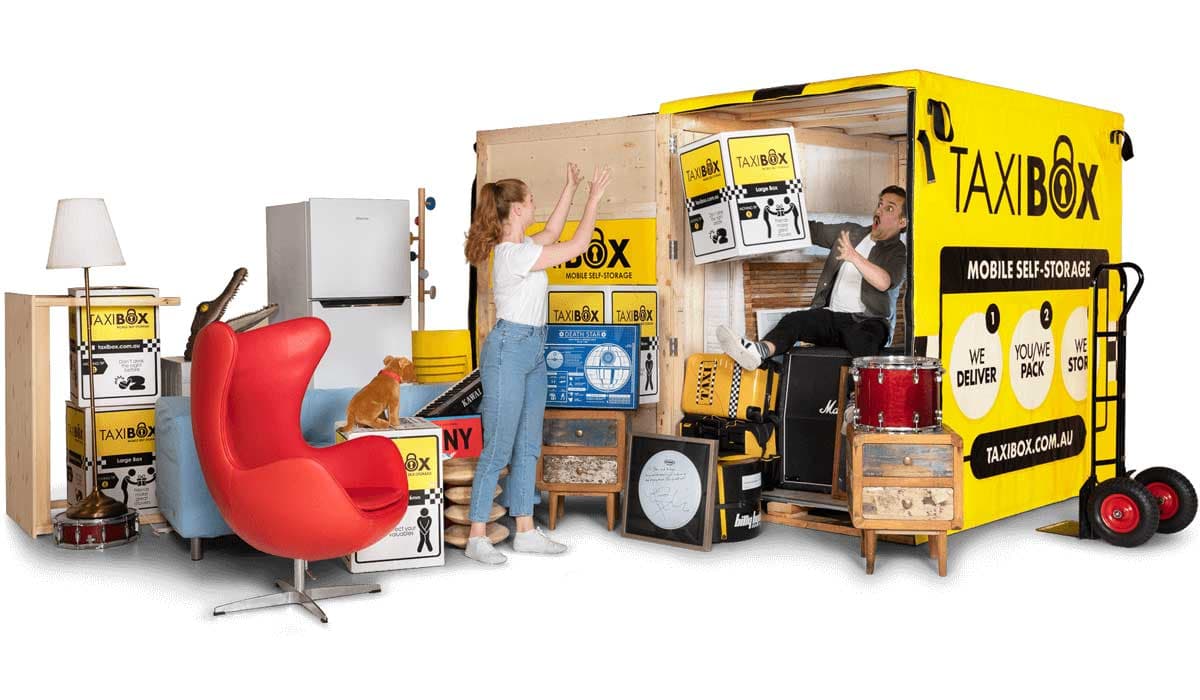 Our storage units are the best in the business and we say this confidently.
Our TAXIBOXES (storage units) are purpose built from the ground up after significant research into industry best practices.
Made out of a heavy duty wood composite, our storage units measure 2.4m long x 2.2m high x 1.5m wide. They also are the perfect size and will fit almost any item of furniture while minimising any load shift that may occur during transit and ensuring that you never pay for storage space you don't use. Additionally, our unique storage units are protected with a weatherproof cover that protects your storage unit from weather elements.
Aside from having the best self storage units, we also offer a convenient and cost-effective service that ensures that you're really looking at the best possible storage solution for your storage needs (including commercial use for Retail). That's why we can confidently declare that we are revolutionising self-storage across Melbourne, Sydney & Brisbane.
Questions or comments? Feel free to complete a contact form, call our friendly team on 1300 87-60-87 or leave a feedback.