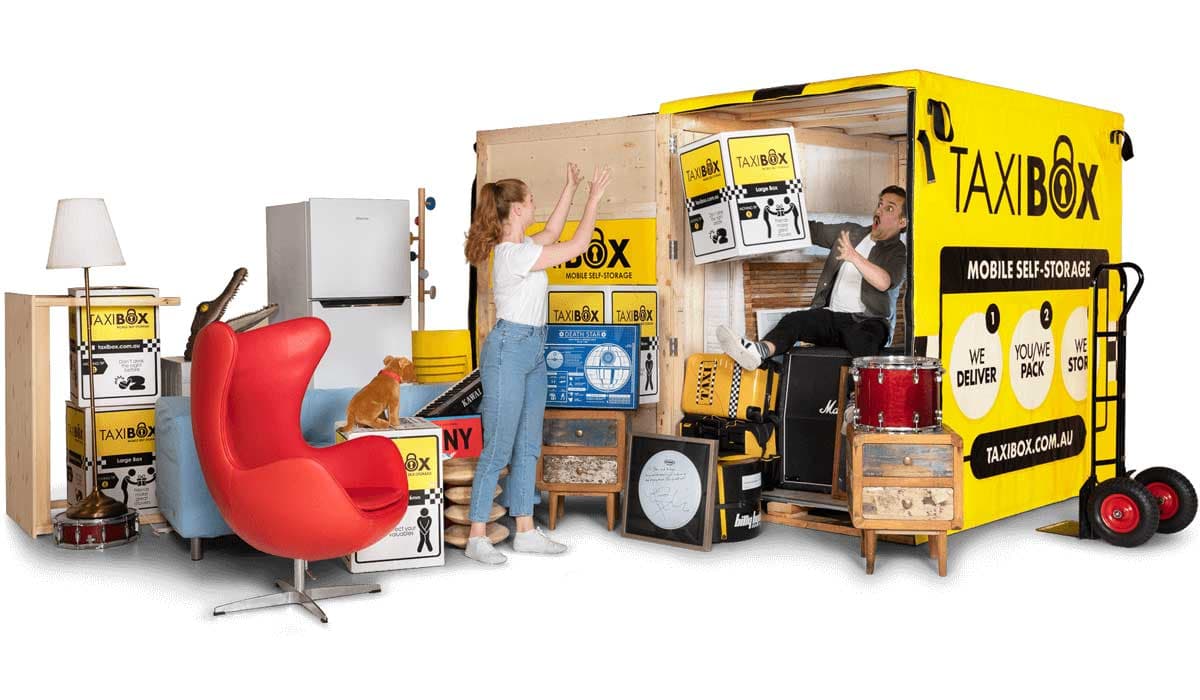 If you are looking for warehouse storage in Melbourne, Sydney or Brisbane, TAXIBOX mobile self-storage offers you the best and most cost effective storage solution. Here's how our warehouse storage works:
We deliver – we bring a storage unit or units to your home or office in Melbourne, Sydney or Brisbane
You pack – you take your time to pack and lock the storage unit on your schedule
We store – we return to collect the unit and take it to our clean and secure storage warehouse
Unlike traditional storage, there's no need to drive to a storage facility to unload at the storage facility. We store your belongings in our state-of-the-art storage warehouse, which is modern, clean and secure, plus you can access your belongings 6 days a week free of charge.
In addition to the great convenience, TAXIBOX's warehouse storage is perfect for long term furniture storage. Our TAXIBOXES are made of a heavy duty wood composite which means that your storage unit breathes. This avoids problems of mold and mildew that often arise with metal storage containers.
Last, but not least, TAXIBOX's rates are the most cost-effective rates for warehouse storage in Melbourne, Sydney & Brisbane and we back that up with our best price guarantee.
So if you are looking warehouse storage in Melbourne, Sydney or Brisbane, get an instant quote online or just give our friendly team a call on 1300 87-60-87.