Nobody looks forward to moving day, and a big reason for that isn't the actual moving part – it's the packing part of moving day that nobody looks forward to. No one enjoys packing their life into boxes (despite how cathartic that might sound). Believe it or not, you can actually make it a little easier on yourself, if you equip yourself with the right practical but still cheap moving supplies.
We asked the experts (we have a few of those hanging around at TAXIBOX HQ, considering moving and storing is what we live for). Even if you have superhuman strength, you've moved too many times to count, or you're just particularly good at flattening boxes – there are a few things that everyone needs on moving day, no doubt about it. Want to make your moving day a little easier on yourself? Read on.
Bubblewrap, for Stress Popping
Bubblewrap is on everyone's moving day list, and the reason's pretty clear: bubblewrap's good for more than just wrapping up fine china. We suggest getting your hands on at least one 10m x 500mm roll of bubble wrap for wrapping up:
Any particularly delicate crockery
Your flatscreen TV(s)
Decorative pieces
Glassware
Anything else that's sacred and therefore worthy of bubblewrapping
If you need some for stress-popping throughout your move (let's be honest, we all need some every day of the week, not just moving day), buy a little extra so you're not wasting any. The ultimate treat yourself: an extra few metres of bubblewrap, exclusively for stress relief.
Pro packing tip: bubblewrap's great for wrapping awkwardly shaped vases and the like, that you would otherwise wrap in paper (and as a bonus, bubblewrap offers extra protection).
Butcher's Paper, for Arts and Crafts
Let's be honest — nobody reads the newspaper anymore. Unless you want to spend a whole weekend driving around backstreets, collecting all the neglected junk mail that's probably been water damaged by now, we recommend buying some butcher's paper. It's also more durable. As a thick, crafted paper, butcher's paper is the perfect paper for moving house, i.e. wrapping up:
Your favourite novelty mugs
Plates
Bowls
Anything else that needs a little extra protection
Pro packing tip: if you get your butcher's paper in bulk via our Box Shop, you'll have enough that you can double wrap your crockery for more protection. It's worth providing a little something extra if you're stuff is going an extra long way, i.e. interstate.
Boxes, for Fort Building
This one's a given when it comes to cheap moving supplies, and pretty self-explanatory (what were you planning on doing, carrying everything you own in your arms)?
We suggest avoiding secondhand boxes at all costs. Your parent's boxes that barely made it out alive after the garage flood aren't going to cut it. Brand new boxes are a) less likely to bust open from the bottom thanks to their extra durable cardboard and B) a lot easier to stack, since they come in consistent sizes.
Large Boxes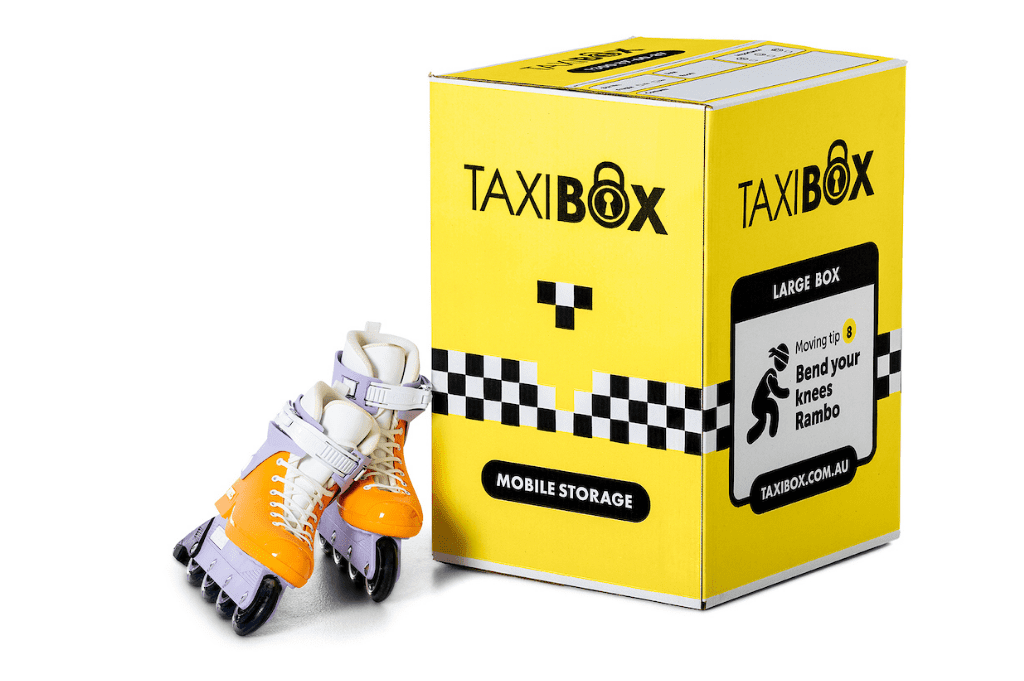 Our large boxes available via our Box Shop are 431mm x 406mm x 596mm in size, so they're quite roomy. Large boxes are perfect for packing a lot of your home essentials:
Pillows
Blankets
Bedding
Towels
Winter clothes (that are too bulky for a port-a-robe)
Shoes
Large kitchen appliances
The most important thing to remember when packing large boxes is to not think too big. Remember, it's not just you that needs to be strong enough to lift it, your box needs to be able to lift the contents too (every book you own piled into one big box isn't going to hold up very well, even if you double tape the box at the bottom).
Medium Boxes
Our medium boxes available via our Box Shop are 431mm x 406mm x 298mm in size, which is just the right size for your inbetween-sized-stuff. Medium boxes are perfect for packing:
Pots and pans
Smaller appliances
Electronics
Folded clothing (anything that isn't worth port-a-robing)
Just like your large boxes, you shouldn't overpack your medium boxes either – but you might be able to sneak a few books in, so long as they're in amongst some other, less heavy things like towels and linen.
Small Boxes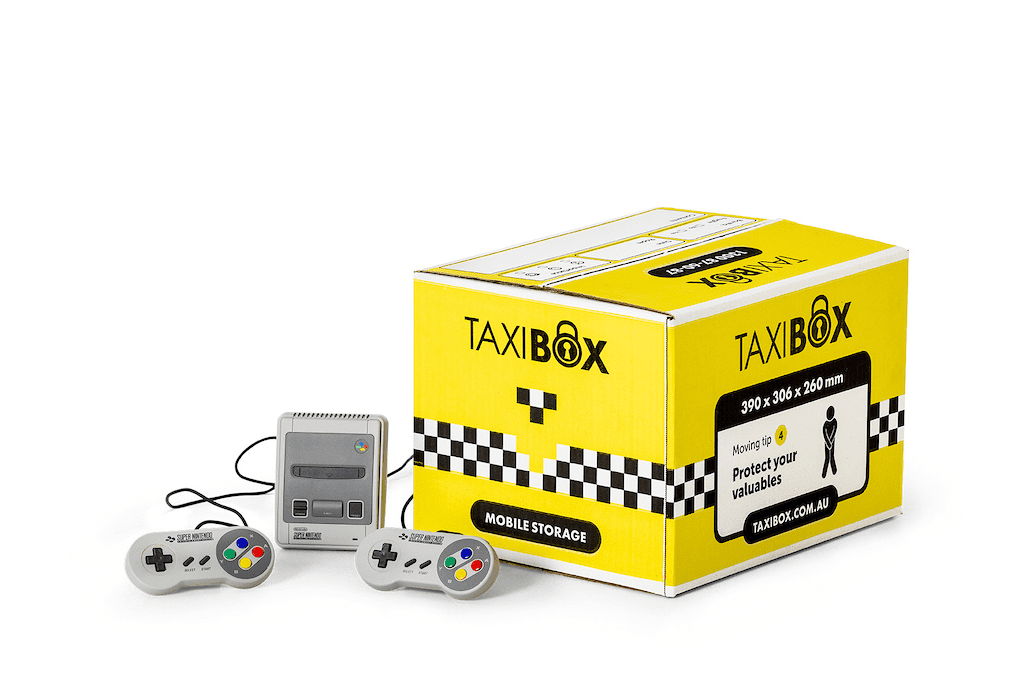 Our small boxes available via our Box Shop are 390mm x 306mm x 260mm in size, aka, a great home for knick knacks and the like. Small boxes are perfect for packing:
Books
Knick knacks
Kitchen bits and pieces
Port-a-Robes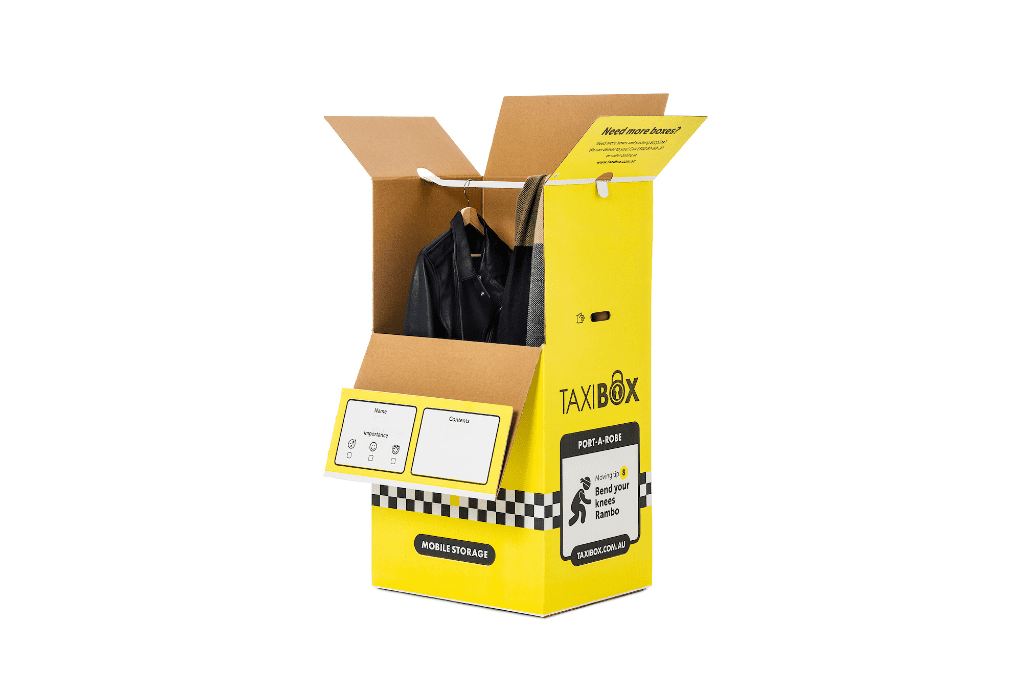 Wondering how you should pack clothes for moving? Try a Port-a-Robe. Keep your clothes uncrumpled, and save yourself the hassle of folding, unfolding, and worst of all: re-ironing. Our Port-a-Robes are 595mm x 479mm x 1106mm in size and come with a built-in metal rail, so your clothes hangers have somewhere to hang.
All our Port-a-Robe boxes are walled with triple the cardboard, so they're extra durable, providing extra protection for your extra-special, clothes-hanger-worthy clothing.
Pro packing tip: Label all your boxes generously ("bathroom stuff" isn't always sufficient). Write down the contents of the box on the box, then take a photo of the box to reference later, so you know what to look for when you're in desperate need of TP.
Moving Blankets, for Wrapping Yourself Stuff Up In
If you've got bulky, heavy furniture you like enough to move to your new place, then you probably don't want it getting scratched up either. As tempting as it is to wrap all your furniture in bubblewrap, take it from us: moving blankets will be better at protecting your furniture. Our moving blankets are 1.8 x 2m in size. As a bonus, they're also great for wrapping yourself up in, when you're ready to retreat into the fetal position while your partner takes the lead on the heavy lifting.
Pro packing tip: Have any old pillows you're no longer using? Pillows also provide great protection (and help to guarantee your larger furniture items aren't going to bump into one another between point A and point B).
Packing Accessories, for Crime Fighting
Everyone needs their own version of a Batman belt. On moving day, you need a packing-accessories-Batman-belt, equipped with:
A box knife (self-explanatory – sorry, boxes)
A marker pen (for labelling boxes)
Packing tape (for keeping your box secrets sealed)
A padlock (for your TAXIBOX – don't forget the key*)!
*Don't worry, even if you do lose the key, we can help you out with that on our customer portal.
Pro packing tip: Always double tape your boxes shut at the bottom. Nobody wants their entire Harry Potter collection falling down the stairs mid-move.
Value Packs, for Money Saving
Now we've covered all the cheap moving supplies you'll need on moving day, you're probably midway writing up your moving day list and wondering – is there anywhere I can get all the cheap moving supplies, all in the one place? No need for a wink, wink, nudge, nudge here. You can get everything you could possibly need for moving day via our Box Shop.
Moving on a budget? You can still pack your TAXIBOX properly, with all the supplies you need. Get your hands on one of our value packs. With bronze, silver, gold and platinum pack options, our value packs are equipped with everything you need – from packing accessories to sets of box sizes to the infamous bubblewrap. The more supplies you buy, the more you save. You get the gist.
Ready to get your hands on some cheap moving supplies and get moving day on the way? Now that you've done your research, all you need to do is buy the supplies… and book your TAXIBOX, of course.