As part of The Good Stuff – our latest and greatest sustainability initiatives at TAXIBOX – we provide our TAXIBOX Team with one day off a year of paid volunteer leave to work with a charity of their choice. Interested in seeing how our TAXIBOXERS has chosen to spend their time off, volunteering as a team? Keep reading…
Tidying Up for Clean Up Australia Day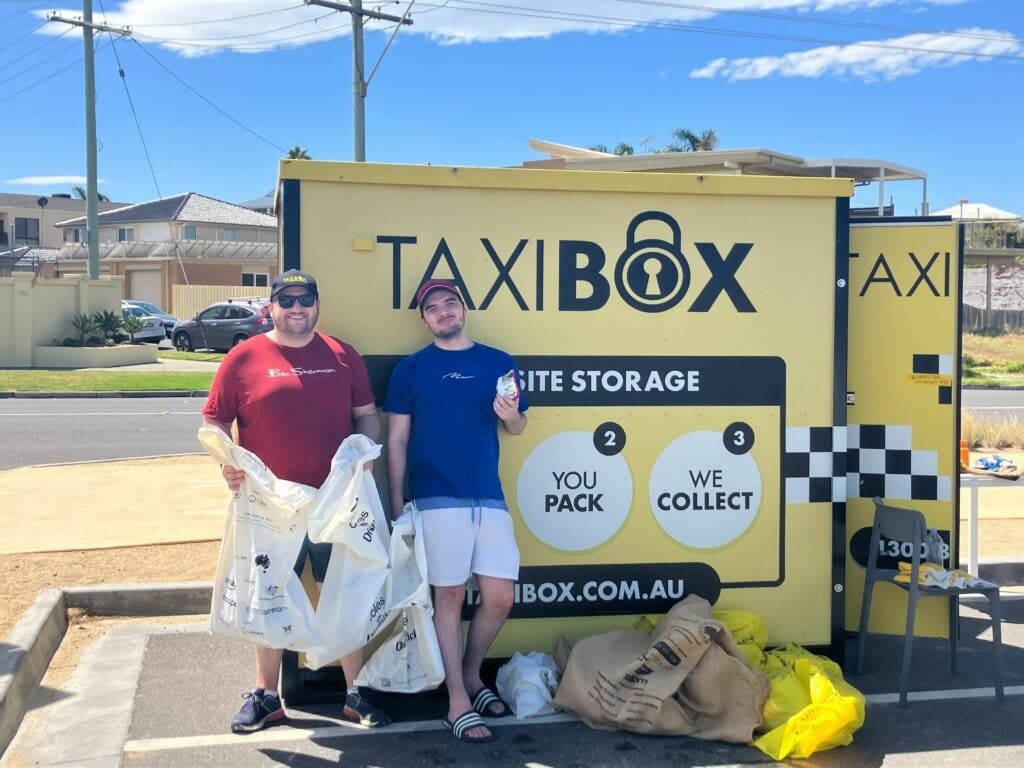 Back in February, some of our Melbourne TAXIBOXERS took the pledge to step up and clean up. We spent Clean Up Australia Day on Parkdale Beach in Melbourne, picking up litter to prevent rubbish from ending up in our oceans, which eventually goes on to injure our wildlife.
While our team was out collecting rubbish, we also handed out some supplies to any generous members of the public that were eager to get involved.
Overall, we managed to get quite a bit of litter off the sand and into the bin. You'll definitely catch some of our team doing it all again next year!
Harvesting Fruit & Veg for Food for Change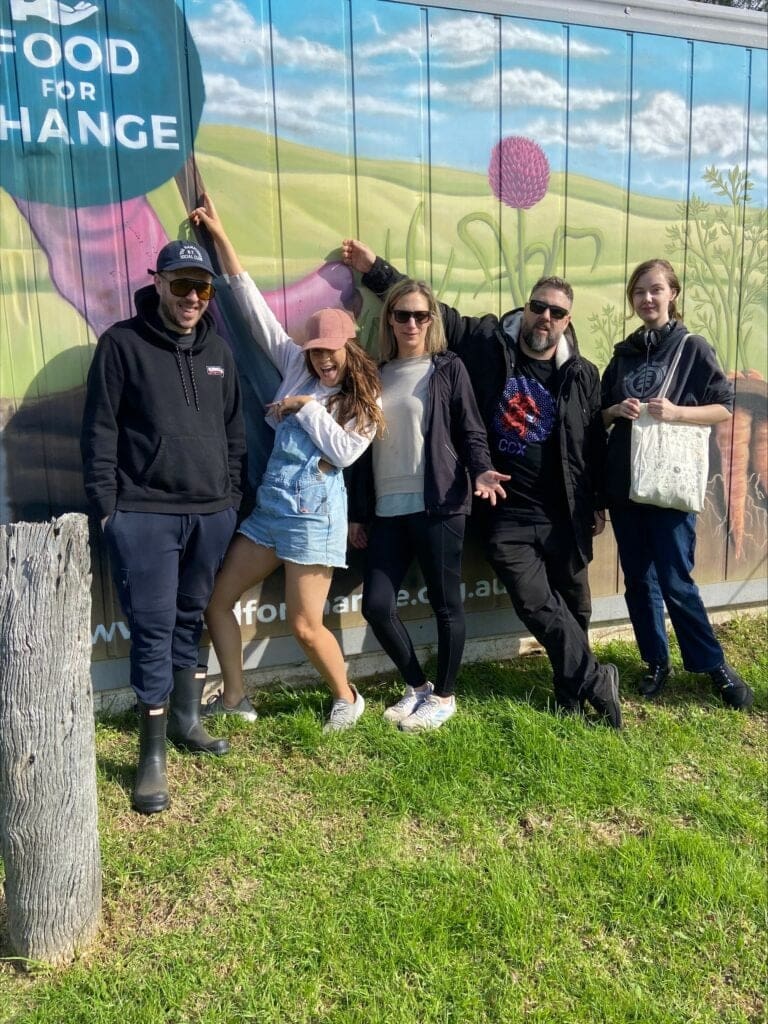 A few months later, a handful of our TAXIBOXERS took the trip out to Mornington to spend the day volunteering with Food for Change – a charity dedicated to alleviating food insecurity throughout Australia.
We spent our time with Food for Change harvesting fresh fruits and veggies, which will eventually go on to be distributed into hundreds of meals for those in need.
Our TAXIBOXERS had a great day learning more about growing great food + what goes into a healthy harvest – so much so that the team's already asking to visit Food for Change again for another volunteering day! If it isn't obvious already – we can't wait to take the trip to Mornington for another day of volunteering real soon.
Watch This Space for Good Stuff to Come
These past few trips spending our paid volunteer leave as a team are only the beginning of our TAXIBOXER's time off volunteering. If you know of a local charity or organisation that could use our help for the day, or just needs a helping hand, our team is always happy to help. Reach out and let us know how we can support your cause by applying as a charity here.