Storage that comes to you
We deliver
Stay put… we'll deliver your TAXIBOX wherever you want.
You/we pack
Take your time… pack and lock your TAXIBOX, or let us lend a hand.
We store
All done… we'll collect and store your TAXIBOX at our storage facility.
Wanna pay your TAXIBOX a visit?
I'm sure they'd love to see you
Do we service your suburb?
---
TAXIBOX Banyo
931 Nudgee Road, Banyo 4014
TAXIBOX Ormeau
15 Blanck St, Ormeau 4208
Gold Coast loves a TAXIBOX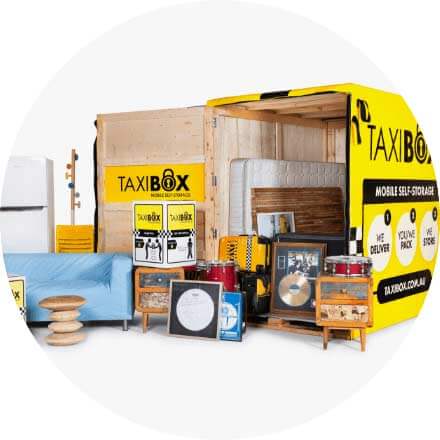 Great storage, zero hassle
Like regular storage but so much better, easier and fun-er. We come to you, so you can get on with the good stuff.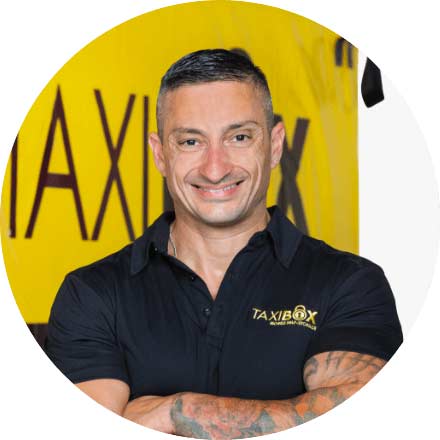 Take a (further) load off
Let us do the heavy lifting by combining your TAXIBOX with our removalists. It will save you big bucks and bad backaches.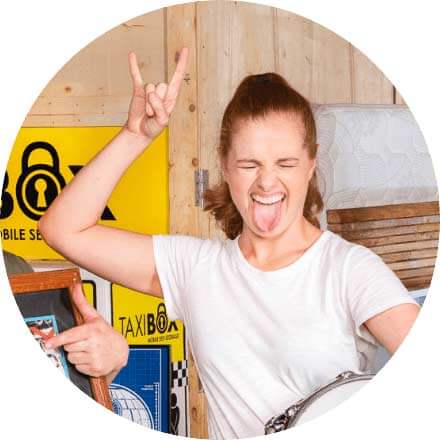 Made for bargain lovers
Forget bucks spent on trucks. TAXIBOX comes directly to you with great rates, no hidden fees, no long-term commitments and a best price guarantee.
Size DOES matter
Not to brag, but every TAXIBOX holds around 1-1.5 rooms of furniture, about 120 archive boxes, up to 1 tonne of weight—and they fit into an average sized car space.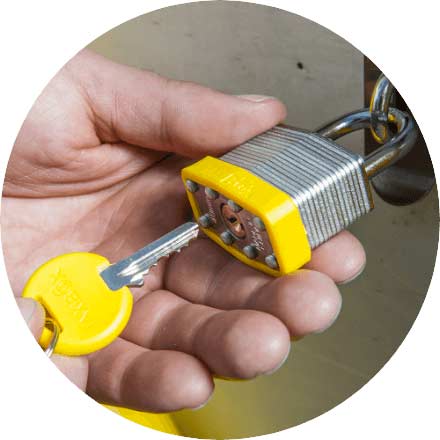 Access without the fuss
Wanna visit your TAXIBOX? No worries! Give us a bit of warning and we'll make sure your TAXIBOX is looking spiffy for your reunion.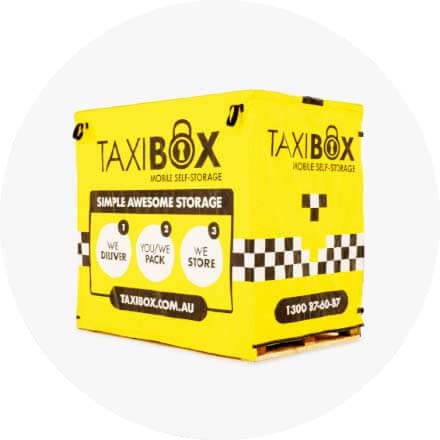 We're the strong, silent type
Every TAXIBOX is raised off the ground, made from tough, durable wood composite structure and wrapped with a heavy-duty weatherproof cover to keep your stuff mould and mildew free.
Self Storage Gold Coast
If you need self storage in Gold Coast, you can rely on TAXIBOX. For traditional storage systems, you'll need to arrange for the delivery of all your items to a location and then load it all yourself. Often these storage sites can be far away and you may need to hire the services of a truck to get it all done in one go! At TAXIBOX we have solved this by offering the storage solution that comes to you
When you book in for our services, we'll arrange for a TAXIBOX to be delivered to your home (or business) and you can load it at your own pace. After you have secured everything you want to store, you can call our team and we'll come and pick it up. The TAXIBOX is then taken to our secure storage facility where it'll be given its new home until you need it.
At any time you can access your TAXIBOX 6 (six) days a week at our storage facility, or arrange to have it delivered back to your address. This is brilliant if you forgot to add a few things or need to grab something quickly! A TAXIBOX can hold quite a bit of stuff, and if you need help getting everything inside, you can call on our team to assist.
There are many different reasons that you may need to use self storage in Gold Coast. You may be renovating your home and need to empty a couple of rooms to make it easier, or you may be moving to a new unit, or perhaps you have way too many items and need that little bit of extra room in your home.
How does self storage work?
At TAXIBOX we have simplified the way that self storage in Gold Coast works. After looking at how standard self storage operated, we found that the most difficult part was getting to the storage unit with all your stuff. In many cases, people needed multiple trips to get everything stored away, and with storage facilities usually being far from their home location, this meant an extra expense!
By using mobile containers as your self storage, it means that we can deliver a TAXIBOX to your home and you can pack it at your leisure. After you have put everything you need to be stored into it you can lock it up and call us to take it away. The TAXIBOX is then delivered to our secure storage facility and it can be accessed six (6) days a week. If you need all of the contents out of your TAXIBOX you can call us to deliver it back to you for unpacking.
Who uses self storage?
Self storage is the perfect option for when you have items that you don't need access to every day, but don't want to get rid of them either. People use self storage in Gold Coast for a variety of different reasons. If you're running a business you may need to use one if you have extra stock, or fixtures that need to be put out of the way. For home users, you may be wanting to clear out some extra items from your home, or perhaps you are travelling and would rather rely on having your possessions secured in a safe place while you rent out your home.
A standard self storage TAXIBOX is 8m2 in size and that can fit a surprising amount of household items. If you need assistance in calculating what items may fit into your TAXIBOX, we have a handy calculator that can help out. As your TAXIBOX is accessible six (6) days a week, your stuff is never more than a short drive away!
A TAXIBOX can be perfect to use as removalists for people moving interstate in Australia, as it can be delivered to any location. It can also be used as a rental storage shed and store those extra items you may usually find out in a shed, such as bikes, kayaks, and gardening equipment. If you need cool room storage Gold Coast for anything that needs to be kept at near 0oC temperatures (e.g., flowers, or food items) then we have suitable TAXIBOX cool rooms available.
How to organise your self storage unit?
One of the challenges with self storage in Gold Coast is getting the most out of your TAXIBOX. Before you start packing it can be a great idea to have a loading plan. You want all the larger items, such as furniture and appliances at the back of the unit, and either on top of those or stacked to the front smaller items packed into uniform boxes. If you need packing supplies, you can get them through our website.
How much does self storage cost in Gold Coast?
First delivery for your self storage in Gold Coast is free to all homes. The collection or re-delivery of your TAXIBOX will cost $149, and our monthly rate for mobile storage is $129 (discounts can apply for long term storage). On our website, you can make use of the calculator and quote system to see what your charges will be for storage and delivery to any address on the Gold Coast.
Along with storage we also offer a removalist service, where we'll transport your TAXIBOX interstate or to a new location in the same city. We can move your TAXIBOX from Gold Coast to Melbourne, Sydney, or Brisbane; or from Melbourne to Brisbane, Sydney, or back to the Gold Coast. This is perfect if you're travelling for work and need to take more items than will fit in a standard suitcase.