Need a plus-one for your next event? But you don't want to bring any plus-one, you want the coolest plus-one, the #1 of plus-ones, the mate who always has your back… the same mate that kind of acts like a fridge? Look no further. Let us introduce you to the event planner's #1 plus-one: TAXIBOX Cool Storage.
If you're looking for a Cool Storage solution, you've come to the right place. Our Cool Rooms are exactly what you're looking for (they're basically really big fridges that you can take anywhere).
What is TAXIBOX Cool Storage?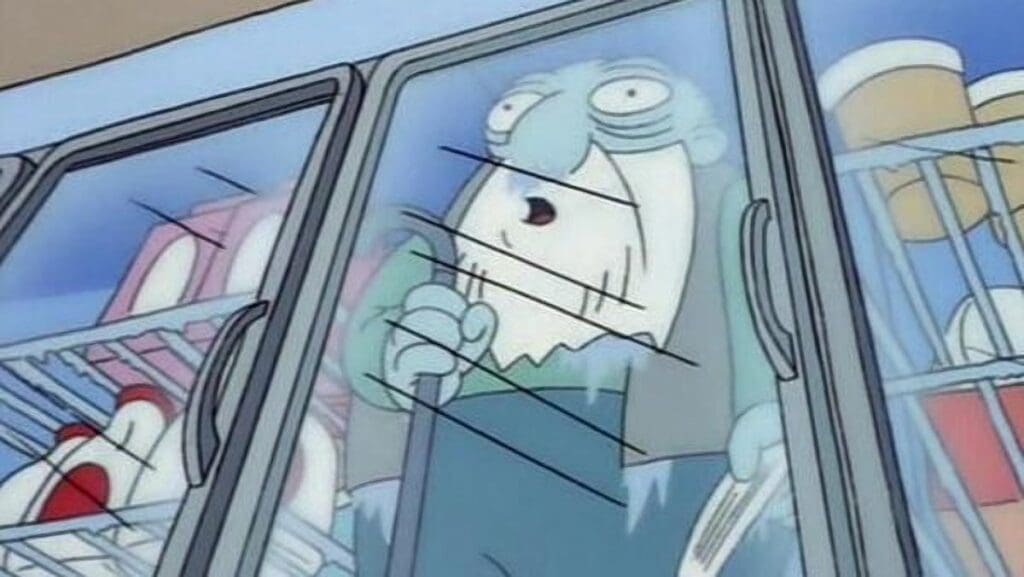 Our 100% Aussie born Cool Rooms are just like fridges, except they're way bigger than your fridge at home, and you can take them anywhere. That's what makes them the #1 plus-one.
When it comes to temperature-controlled storage solutions, TAXIBOX is the market leader for a reason: our Cool Rooms are easy to book and even easier to access.
We can deliver your TAXIBOX wherever you need. Once they're set up, our Cool Rooms sit flat on the ground, making loading and unloading easy and safe.
They're 2.4m deep, 2.2m tall, and 1.5m wide (taking the compressor inside into account). You can keep your food, beverages, melting icecaps, whatever your heart desires inside. It's the ultimate life-saver for event planning, so you can keep on keeping (your stuff) cool.
What Would I Use Cool Storage For?
You can get TAXIBOX Cool Storage delivered virtually anywhere, think: right in your driveway, out the back of your place. If you can provide us with the access, we can get your Cool Room there. In case you're new here, that roughly translates to: you can do whatever you want with them.
Here are a few examples to get your brain wheels turning:
Functions — weddings, engagement parties, 21st birthday parties
Food storage — restaurants, clubs, pop-ups, market stalls
Emergencies — freezer on the fritz, flash floods, the apocalypse
Corporate events — trade shows, promotional events
Shoots — film, TV, hiding from the press/paparazzi
Festivals — music festivals, food festivals, whatever you fancy
Local business operations — florists, butchers, caterers
We also have optional extras available with our Coom Rooms, if you need a few extra bits and pieces for your event. We've got everything you could possibly need to get the show on the road, from shelves, trolleys, extension leads… you name it. You won't need to outsource any of your gear. TAXIBOX has got all the goods you'll need to transform your event.
If you need Cool Storage for an emergency, we can do that too. Maybe you own a restaurant and your fridge packs it in. We'll get you sorted out: get in touch and we can get something out to you ASAP.
How Does it Work?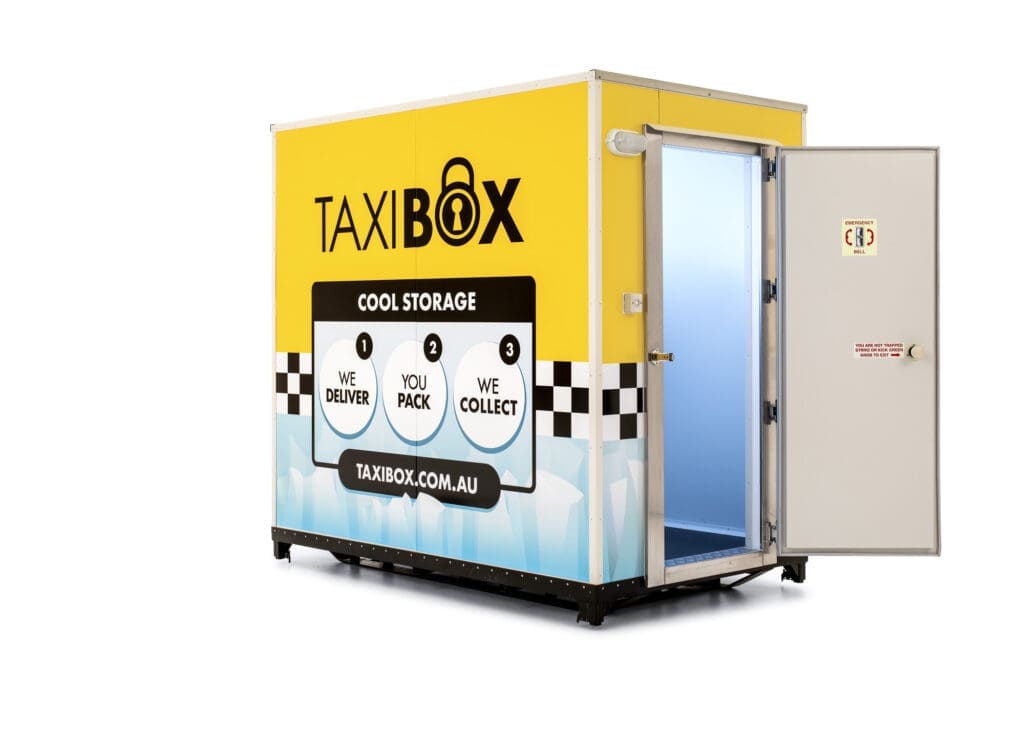 We all know there's a hole in your life that needs to be filled with a really big fridge (e.g. it's 40 degrees out and you've got a whole Cool Room full of bevs, begging for you to get on the beers). Now you're probably wondering how you can get one in your life ASAP. Here's how it all works.
We Go Where We're Needed
Just like all the other units in the TAXIBOX family, we can deliver Cool Storage anywhere you need. If you have enough room in your driveway for us to squeeze our way to your front door, we'll deliver it right there. Otherwise, we can leave your TAXIBOX on your driveway, out the back, anywhere you need it. All we need is access.
Your only job? Find a place to plug in your TAXIBOX (our Cool Rooms can be plugged into any regular outlet at your house, so it should be pretty easy to find a spot).
Then, tell us where you want your TAXIBOX. It could be the centre piece at your 21st birthday; it'll make a great talking point when you're struggling to remember the name of Great Aunt… whatever-her-name-is. If you have rear access we can even put it in your backyard so you won't have to walk too far for another drink.
To deliver your Cool Room, we'll need some space. Approximately 2.5 meters wide and more than 2.3 meters clearance above should do the trick.
You Pack At Your Place
Once it's in place, your TAXIBOX will sit flat on the ground, making loading easy and safe.
Your Cool Storage stays with you, so you can pack at your own pace (just so long as you're not trying to keep a gigantic ice cream cake intact on a 40-degree day, you'll want to get that out of the sun ASAP).
Once you're all packed, lock your TAXIBOX and you're all set. Anytime you need to access your stuff, all you'll need is the keys. That's the beauty of storage that stays with you, it's right where you need it, whenever you need it.
When You're Done, We'll Collect Your TAXIBOX
Chilled out and good to go? We'll come collect your Cool Room for you.
Celebrate the job being done (and the event wrapping up a huge success) by letting us collect your empty TAXIBOX. Just let us know once you've emptied your Cool Room and ready to say goodbye and we'll be there, forklift at the ready. Easy as that.
If you need some storage (that'll keep its cool) for your next event, try TAXIBOX Cool Storage. Our solutions won't just save you money – forgot to mention, we offer a best price guarantee – we'll save your next event, too. Brighten up your next party with some TAXIBOX yellow.