Here at TAXIBOX, we appreciate a stylish, clutter-free home. We're not exactly experts in the real estate game, but we do like to lend a hand in the process, to make it as easy as possible for you to deal with your stuff before selling your home. To help you create the perfect blank canvas for staging a house for sale, we spoke to a Sydney property styling team we love working with: Cordony Group.
Cordony's team offer property styling and design services and expert advice for investors, renovators, sellers, and buyers in property. As an award-winning Sydney design team, Cordony always provide high quality results in consulting, styling, design, project management, and more.
To take a page out of the experts' book, we spoke to Kahlia Cordony, founder and creative director of the business, about styling a property and staging a house for sale, and what goes into that process. Here's their insider's advice.
You Can Still Make Improvements On a Tight Budget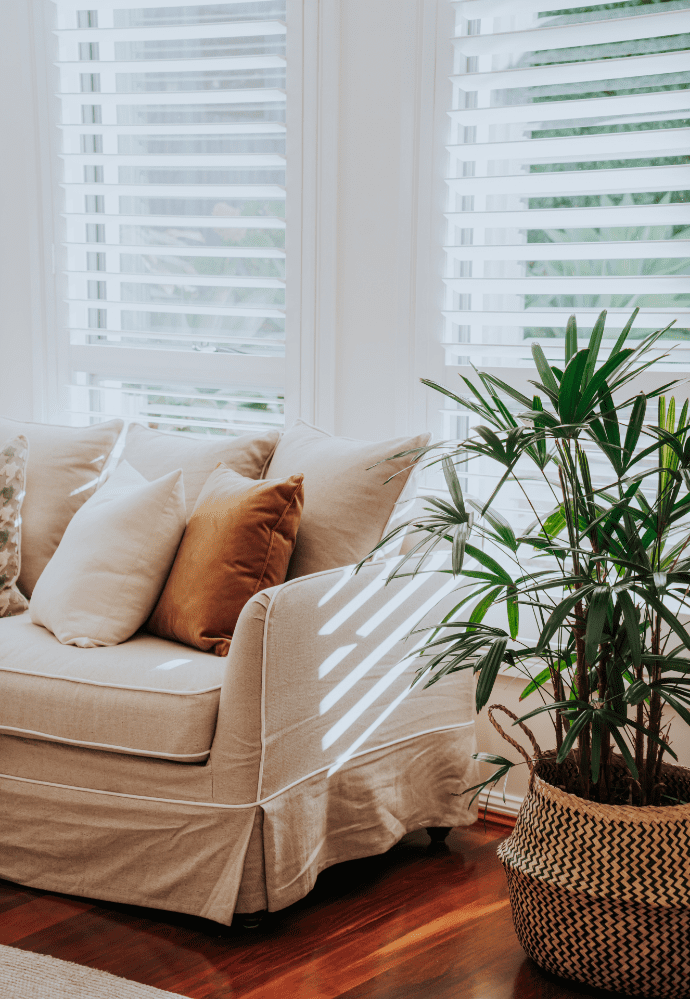 First things first: let's talk expenses. You might think you can't afford professional property styling on a budget, but you'd be surprised. There's a lot you can do with as little as 1K. If you can afford up to 10K, you can go above and beyond.
Depending on how much you can afford, Kahlia suggests you follow these action plans when staging a house for sale:
With 1K: book a TAXIBOX to store your items, and have the property deep cleaned.
With 5K: arrange landscaping and painting to freshen up the property. With this budget, you can have a partial style arranged (including additional decor to the furnishings you already have).
With 10K: you can include all of the above in your styling plan, and additionally, have Cordony complete a full style of your home.
If money's tight and you're looking for inexpensive ways to increase your home's value, Kahlia recommends that you update your floors and your walls: "look at the floors and painting as a priority." Additionally, it's important that you give your home exterior a little love too: "first impressions from kerbside are critical – nothing on the exterior should be off-putting. Everything should feel fresh and inviting."
A Minimally Styled Home Can Still Be a Functional Home
No matter how you style your home, all buyers want the same thing: they want to walk into an open home and see a blank canvas, that they can envision living in as soon as they step in the front door. In saying that, the home shouldn't be too empty, either. It's a balancing act, styling a home that's minimal, and yet functional enough for buyers to imagine themselves living in the space.
To achieve this goal, you can focus on how you place furniture in your home: "how you place your furniture should show optimal function before beauty," says Kahlia."You want to be able to tell a smooth story, weaving seamlessly through the house – ensuring thorofares are inviting and not blocked off."
No matter how you achieve your goal to create a minimal but functional open home, you're going to need to take advantage of storage, so your buyers can truly picture themselves in the space you've created. This will make sure your buyers aren't seeing any clutter they don't want to see, and provides stylists with enough space to make a big difference.
Making a Home Feel Inviting Makes a Big Difference
Just because an open home should feel minimal doesn't mean it should feel empty. Don't be afraid of creating a homely feel in your open home; after all, you want your buyers to feel invited into the space.
To invite buyers into your styled space, Kahlia recommends:
Bringing in fresh florals as a finishing touch, along with other plants and greenery.
Refreshing high traffic areas, in terms of painting and flooring. Focus on any areas that require repairs that your buyer might be concerned about.
Creating ambiance with natural lighting and smells. The ambiance should be curated depending on the style of your home, with natural and artificial lights (with soft light, lamps and candles).
No Need for a Wide Lens to Make a Small Home Look Bigger
You can make a small home look bigger without being misleading, by simply concentrating on the areas that matter most (and decluttering areas along the way too, of course).
Here are a few simple ways Kahlia suggests that you maximise your space:
Simplify and declutter the space without taking away the obvious function.
Use neutrals and lighter colours, as dark colours can weigh down a space.
Create the illusion of space with lighter tones and fabrics.
Styling to help with staging a house for presale doesn't have to be a complicated process, so long as you target your key styling areas effectively, and hide away anything that's unnecessary to your potential buyers.
Decluttering Makes a Big Difference
If you've already read this far, you would know by now that a big part of styling your property for pre-sale involves a solid declutter. If you're not convinced already, let Cordony's professional experience speak for itself: in Kahlia's experience over the last decade of styling, design and project management, she's seen clients receive up to 10x return on their investment as a result of effective decluttering and styling.
According to Kahlia, there should be no area left forgotten about in this process: "all areas of your home should be targeted when decluttering for styling purposes." At an open home, you can assume that there should be no stone unturned (or in this case, no closet unopened).
To achieve this, Cordony works closely with TAXIBOX to store their clients' belongings safely and securely in a facility during pre-sale and sale periods: "couldn't recommend it enough," says Kahlia. "Such a seamless process from start to finish. We would recommend this to any homeowners going through this process."
Designing and Staging A House for Sale: It's Up to You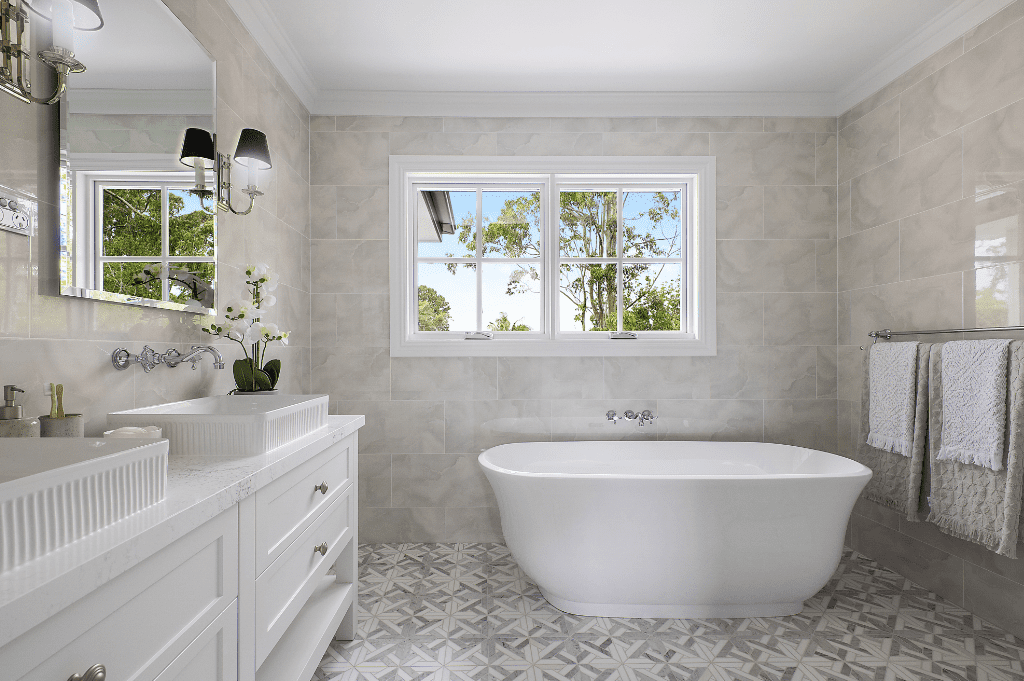 Regardless of what your budget is like, decluttering and styling your property for sale is an essential part of the presale process.
If you have the ability to, hiring professionals to come in and style your home for you will take all the guesswork out of the whole process. This way, you can rest easy, with confidence that you'll see worthwhile return on your investment (and you won't have to lay down any dropsheets or do any of the painting yourself, which is always a win).
Otherwise, you can always have a go on your own, and see how many styling suggestions you can put into practice when staging a house for sale.
No matter what, you're going to need to get purging and begin clearing some stuff out of your home. Let TAXIBOX lend a hand and get your stuff well and truly out of the way, so you can present your buyers with a blank canvas they won't be able to say no to.