When the housing market is as unbeatable as Australia's – seriously, even a global pandemic couldn't crash it — it feels like your house will sell itself. Especially when tiny dilapidated houses in Sydney are selling for $1.6 million as if that's chill. And maybe your house will sell itself, eventually, but it'll take longer than it has to (and you won't make as much as you could have if you'd tried property styling to sell… unless you live in Sydney).
If you want to sit there with your feet up while that extra cash slides on by, go right ahead. Just keep in mind that 98% of Australian real estate agents believe that property styling to sell will get you a higher sale price, but hey, you probably already know that – the other 2% are probably sharing the couch with you, feet up, trying to convince you putting the work in isn't worth it.
If all it takes is a little paint and swapping out your cat-scratched couch for a better one, why wouldn't you? Once you do the maths, it's a no-brainer. Get an extra $50k for a weeks' work and it's more than worth it. Find out how you can speed up your property sale and make a little more money while you do it. All it takes is a few tips and tricks.
Understand Who's Actually in the Market for YOUR Property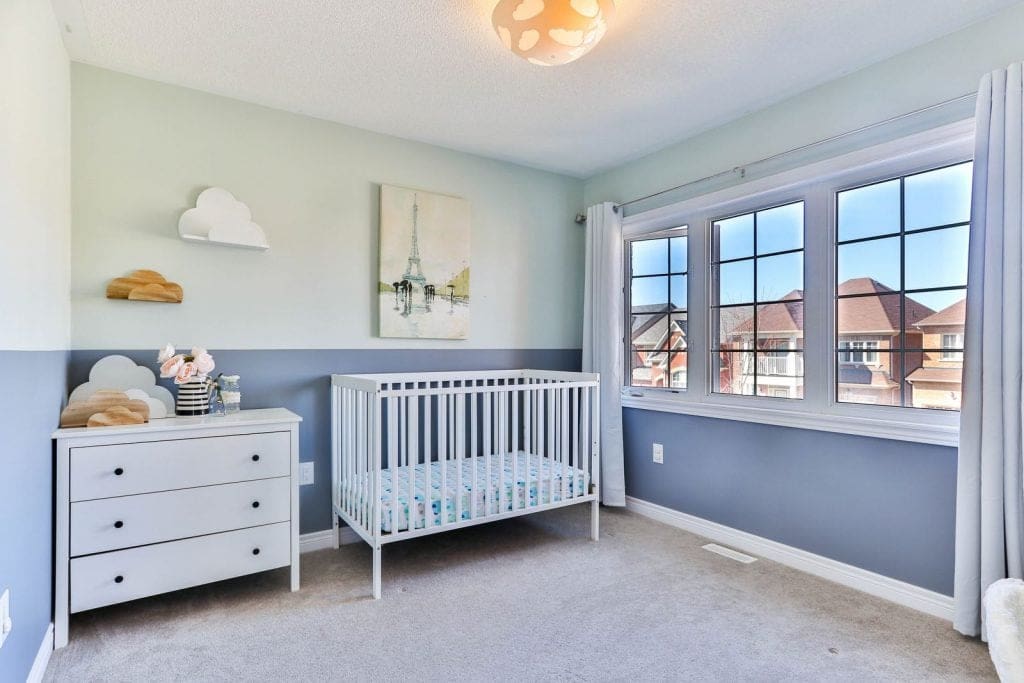 Much like your Netflix recommendations (because you watched Bridgerton, you might also like…) every house has a target audience. There's no point pulling all the stops out for Khaleesi if your buyer would rather be having a coffee at Central Perk. Before you even start to think about styling, you have to get to know your market.
Take a snapshot of your home, focusing on:
Location
Size and overall space
The bones of the property
How many bedrooms there are
From there, you can figure out your target market. Your market could be investors, first home buyers, young professionals, young families, downsizers, or someone even more niche.
Once you've determined who you're selling to, you can put yourself in their shoes and style with them in mind. If your property will appeal to a young family, give them the nursery of their dreams. If you're more likely to appeal to a young professional, give them the ultimate clutter-free WFH office. You get the gist.
Show Your Buyers the Life They're Already Living (But Better)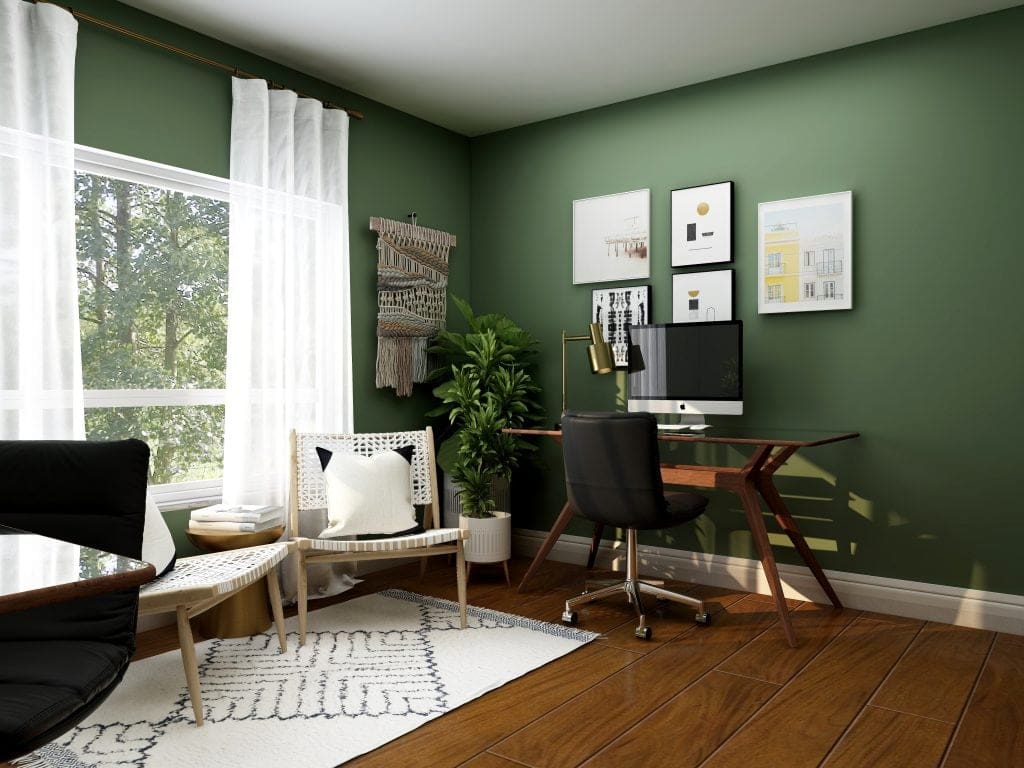 Your buyers know what their life looks like, so they know what they're looking for. It's your job to give your buyers what they want, levelled up.
That means:
Dressing up your bed
Clearing all the surfaces
Cleaning up the kitchen
Busting out the guest towels
Making your storage look bigger than it is (hint, hint – we can help)
Your styling should be showing your buyers the life they wish they had. It still has to resemble the life they're already living, but a little better. Imagine a WFH office that isn't doubling as a spare-room/at-home-gym. Dreamy.
Clear ALL the Clutter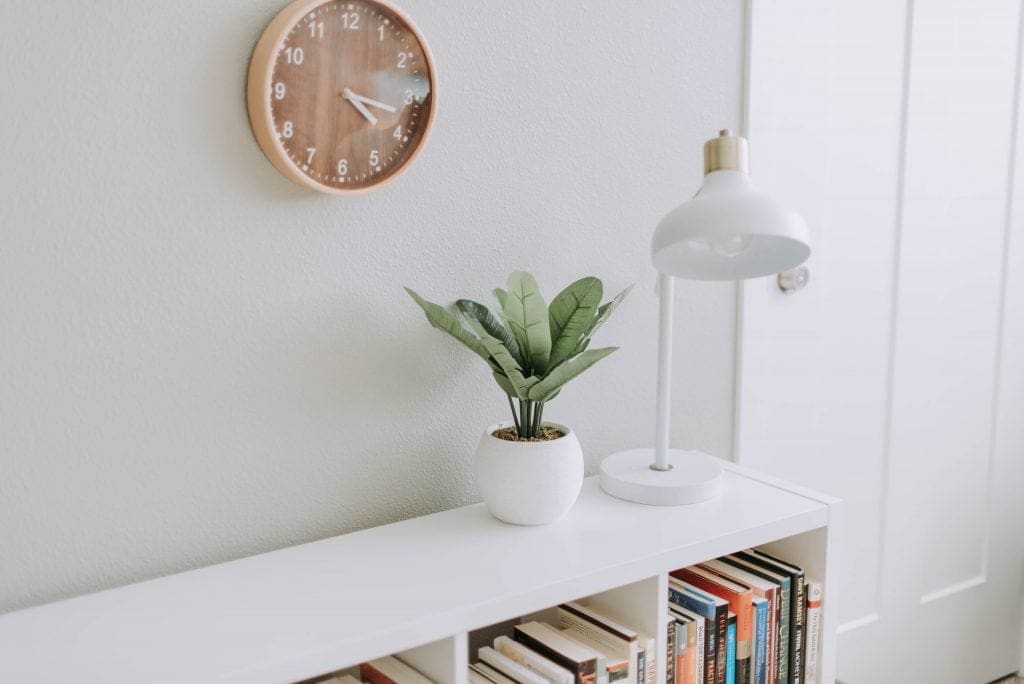 In real estate land, we live in a world where the kitchen bench has a French-made casserole pan and a bread mixer and that's it. We all need clunky toasters and loud kettles, but nobody wants to see these things. So when your buyers are mid-daydream at your open house, picturing an ideal version of their real life, the last thing they want to see is junk mail stuck to the fridge.
When you're property styling to sell, you have to declutter like you've never decluttered before. To the point that it's excessive; surfaces should be almost empty, aside from a few styling bits here and there. Category is: anything that doesn't look nice has got to go.
Stick to these 3 rules:
If it's not absolutely essential (a couch or a dining room table) or aesthetically pleasing (plants, art, finishing touches), it doesn't need to be there
Make room for your buyers with a disappearing act (there shouldn't be a trace of you in the property, make sure there aren't any family photos in sight)
Just because you can't see it doesn't mean your buyers won't (buyers always peek in built-ins, so you can't cram all the excess in there)
When you have to do a declutter this big, you have to store your stuff somewhere else. There's nowhere to hide when your house is basically empty.
Got clutter?
Fill a TAXIBOX and store it for as long as it takes your house to sell; get started with our storage calculator.
Use What You Have (and Borrow Everything Else)
It's no secret that property styling to sell is expensive — depending on how big your house is, a professional stylist can cost up to 10k — and most people don't have that kind of money lying around to splash on expensive homewares.
Make the most of what you have. Whether it's throwing a cushion over the red wine stain on the couch or styling your coffee table books for once, there's always a way to make what you have work.
Whatever you don't have, you can probably borrow (cc: any friends and family with nice things). If you can't borrow it, leave it out — less is best here.
Keep it Neutral… for the Most Part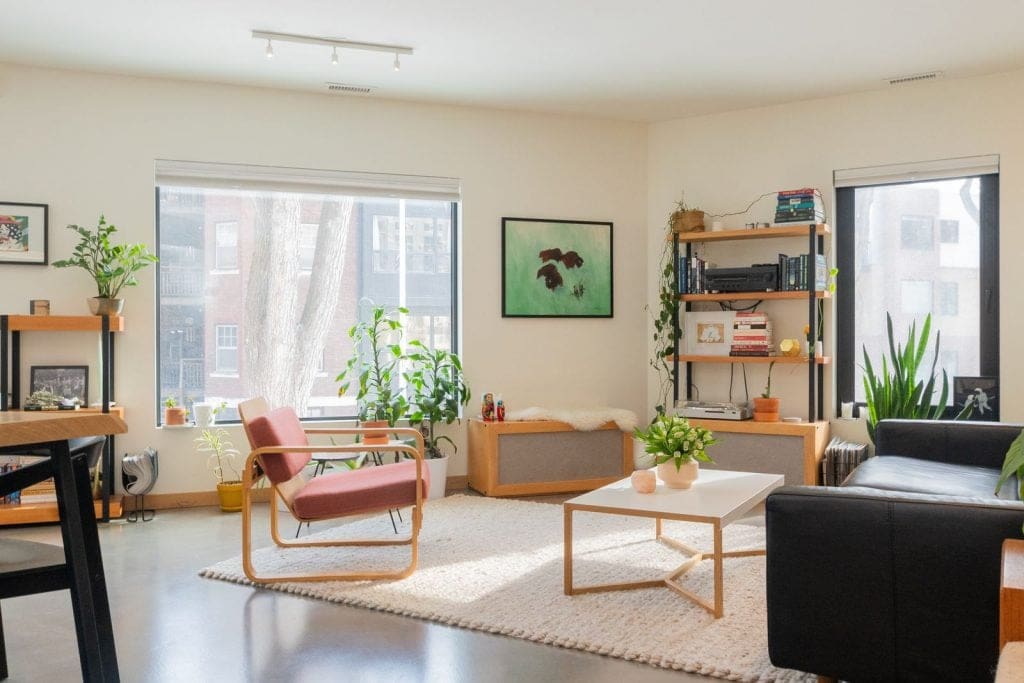 If an eccentric home (like this horror movie house in South Australia) is ALL CAPS, then a neutral home is in lower case. To appeal to all kinds of buyers, you need to present them with a blank slate by creating the kind of home anyone could envision themselves in.
In other words, keep quiet by keeping things neutral (read: don't YELL at your buyers with eccentric artwork, there's a reason all the staging art is just blobs).
Try to present as blank a slate as possible without being boring. Choose a calm colour palette (leave a little wiggle room for a few accent colours if you really want), and if all else fails, try white — it creates space, never goes out of style, and brightens up the darker rooms
Make the slate blank, but not too blank. Keep in mind your property still needs to stand out a little; you don't want it to blend in with the 10 other blank slates your buyers inspected that week.
Think of your property like a dating profile — you don't want to come across as too weird, but you need to be interesting enough for people to click. Show your buyers your good side, let us store your stuff.