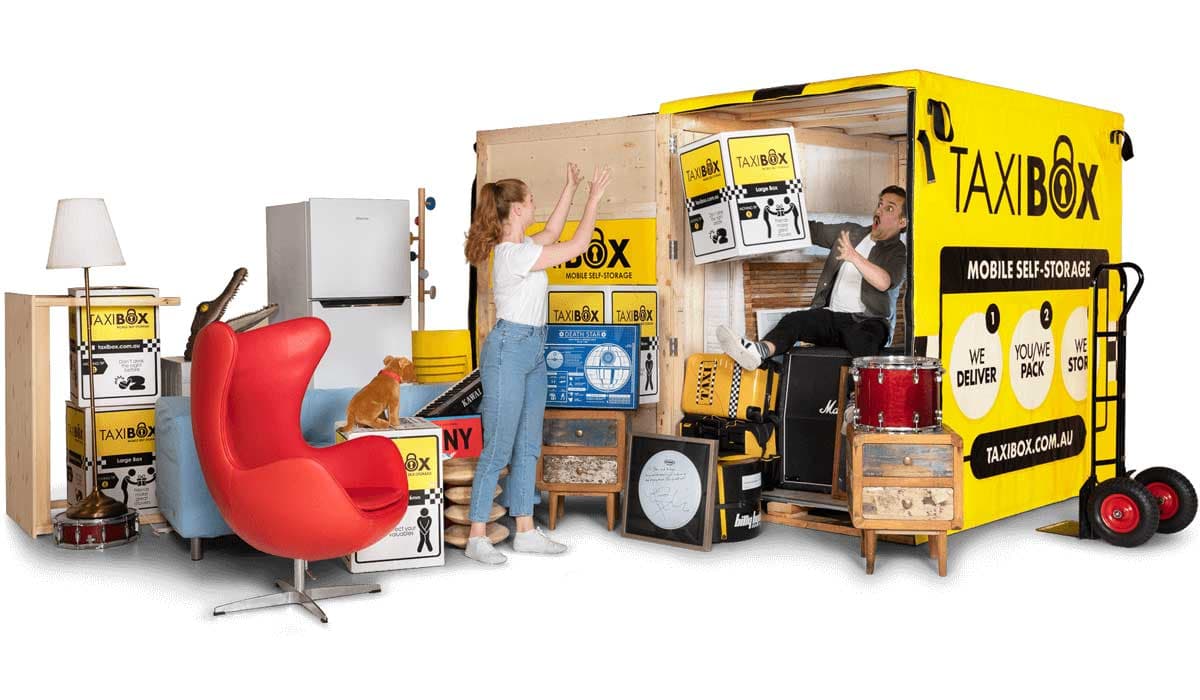 Our TAXIBOXES are designed with material and dimensions to meet your container storage needs. We guarantee the best price and the most convenient storage solution. Here's why:
We bring our portable storage containers to your door. We leave the storage container in your driveway, backyard, street or parking lot so you can take your time to load your TAXIBOX. This means you never have to drive out to any self-storage facilities and you only need to load once – there is no unloading at the self-storage facility.
Order as many self storage container units as you need. We will only charge you for the units you actually use! When you book on the phone we can assist in estimating the quantity of boxes that you will require based on the under of items you wish to move/store. Don't worry if you use fewer units then what we dropped off as you won't need to pay for the TAXIBOXES.
Load shift can be a real issue as space around items allows them to move when in freight which can lead to them breaking or damage. With our TAXIBOX units, your belongings can be packed in tightly minimising the movement of your goods and hence reducing the odds that your belongings will receive any damage in freight.
Packing and unpacking will be easier and less stressful – we will bring your TAXIBOXES to your doorstep after which you will have plenty of time to pack or unpack your belongings.
Our storage units allow you to organise your belongings. Each TAXIBOX can store approx 1.5 rooms of items such as furniture. You therefore can store each rooms items in separate TAXIBOXES which is ideal for organising your items when you unload them down the track.
The TAXIBOXES are ideal for long term storage. They are made out of a heavy duty wood composite. Your storage will therefore breath which helps eliminate issues such as mildew and mould which can arise in conventional metal storage units. Additionally, our TAXIBOX container storage units are enclosed and housed in our state-of-the-art storage facility. This give you peace of mind with your belongings being protected from the elements.
So if you are looking for container storage in Melbourne, Sydney, Adelaide, Perth, the Gold Coast or Brisbane, just give our friendly team a call on 1300 87-60-87.