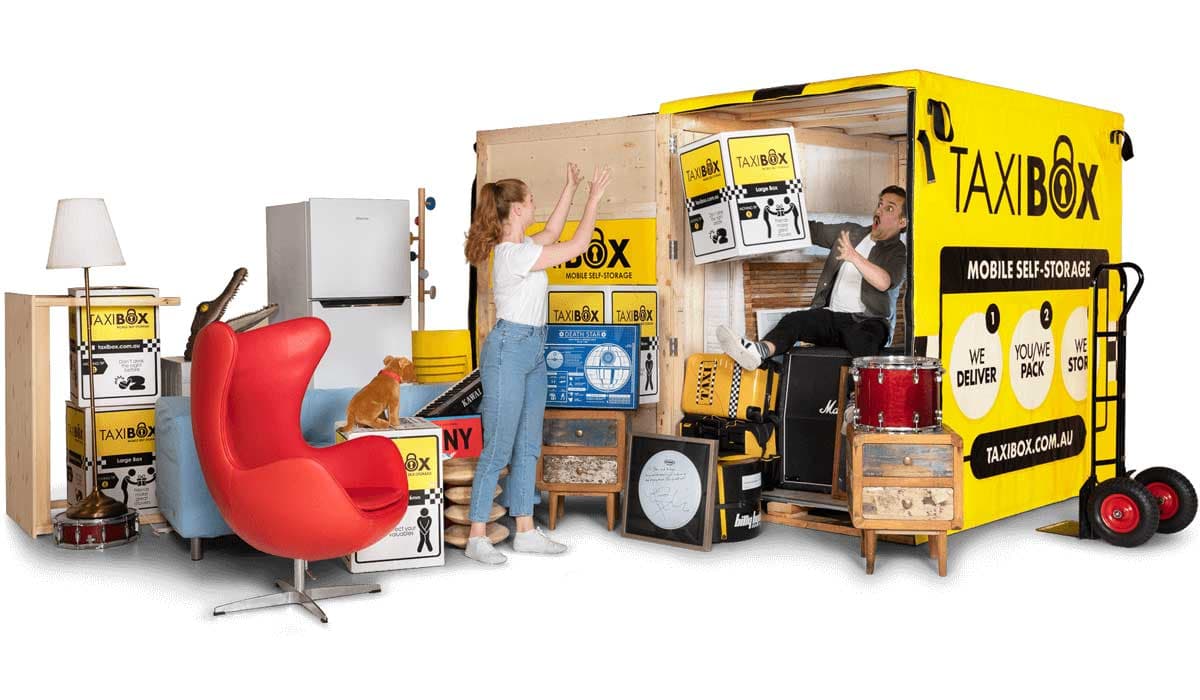 Are you a student looking for storage in Adelaide, Melbourne, Sydney, Brisbane, Perth or the Gold Coast? Don't have a car? Don't want to pay ridiculously high storage prices? Don't want to drive all the way out to the self storage facility? It's your lucky day. You don't have to. 
TAXIBOX offers a revolutionary Mobile Self Storage service that is uniquely tailored to both domestic and international students… making student storage more convenient than ever before. We come to you!
We Deliver
We deliver your TAXIBOX wherever you need it.
You Pack
Take your time to pack and lock your TAXIBOX.
We Store
We collect and store your TAXIBOX in our secure storage facility – 'til you need it back (and wherever you need it).
It's that easy!
TAXIBOX is perfect for students looking for short term or long term student storage that's simple, without all the hassle. TAXIBOXES fit in a parking space, so students can get their stuff delivered as close to their residential college as possible. Vice versa when they need to get their stuff delivered back home for the summer. Easy!
Students can store their belongings when they're:
Going on exchange for a semester
Wanting to de-clutter their room on campus
Going on holidays
In-between moves
Travelling around Australia
Going home for the summer
TAXIBOX works with with universities around Australia (did you see our TAXIBOXES at Monash University's One World Week?!). Students around Australia can set up their study station with ease at any university in Melbourne, Sydney, Brisbane, Adelaide, Perth or the Gold Coast including: 
The University of Melbourne
RMIT
The University of Sydney
Australian Catholic University
The University of New South Wales
The University of Queensland
…and more!
Any questions? No need to raise your hand, get in touch with us today!