Next time you're pulling out a milk crate for a guest to sit on out the back of your place, ask yourself: are you too old to still be hosting like this? It's about time you took the hummus out of the plastic container you bought it in and offer up your guests a worthwhile outdoor entertaining experience instead. Get your home ready to host in with our outdoor entertaining ideas.
If It Rains Cats and Dogs, Prepare for the Cats and Dogs
It's always sunny in Philadelphia Queensland, but we're not all lucky enough to live where it's always sunny. Some of us have to prepare for the worst, with an outdoor entertaining space that's going to pull through in rain, hail, or shine. Yes, we're talking to you, Melbourners.
Try some entertaining solutions that will hold up no matter what the weather is like:
Pergolas, umbrellas and undercover areas to protect your guests from the rain
Lounging areas and sunnier seating for the warmer weather
Firepits and outdoor heating solutions for the cooler months, or the brief 15 minute stint of winter in the middle of a Melbourne summer day
You should never have to postpone plans, even when the weather makes a turn for the worst. So, prepare for the worst. You want to be ready for anything when it comes to outdoor entertaining ideas, right? Why else would you still be reading this?
Avoid all the Icecubes (That Means You, Eskies)
A good host supplies an abundance of food and beverages. A great host supplies an abundance of food and beverages that they've actually managed to keep cold (i.e. the guests didn't have to dig around in an overfilled esky or a bathtub full of half-melted ice to find a beer).
Secure the goods (the goods = the consumables), then keep the goods good by keeping drinks crisp and dairy cold. Don't rely on trekking back and forth from the servo with bags of ice cubes strapped to your back like a mule. Hire a really big fridge instead.
TAXIBOX can deliver a Cool Room straight into your backyard, which you can fill up with a whole party's worth of supplies. With easy access to plenty of food and drinks, your guests can self-serve themselves the whole time, and you can be confident that everything you're serving will be kept at a consistently cool temperature. No need to suffer through a lukewarm beer.
Level Up Your Bar Cart
Ah, the mantra we all live by: all good parties have good bar carts. By stocking up your bar cart ahead of the party, you kill two birds with one stone. Your guests are impressed by the design of your outdoor entertaining area (bar carts are cute, admit it), plus, you won't have to spend the whole party running to the kitchen topping up drinks. Score.

Our tip? Don't overcomplicate things. No need to get confused, stocking yourself up for all kinds of cocktails. Keep it classic by staying simple. Make a G&T station instead.
All you need is a few staples:
Three different gins
A couple of different types of tonic water
All sorts of garnishes
Go the extra mile by providing some nice glassware in your bar cart. Try to only invite the less clumsy friends that aren't going to break every glass (no running by the pool, remember). If you're only friends with clumsy people? Paper cups will do, just make sure they all match.
Commit To It: Renovate Your Space
If you really want to become the host people rave about, outdoor entertaining ideas for parties are only going to get you so far. Committing to your hosting game and renovating your outdoor space will get you where you want to go.
Create an outdoor entertaining space people write home about (or at least tell their mates about):
Build a patio or extend your deck
Add more outdoor seating, built in to your patio space
Take the plunge with a pool or an outdoor spa
Create an undercover area with a pergola
Invest in an alfresco kitchen (think BBQ, outdoor sink, the whole lot)
Renovating your space might sound like a big task to take on, to just host a couple of outdoor parties. In reality, it's an investment not only for the look of your property, but your quality of life — once you have the space to host your friends and family, properly, you're going to want to do it all the time, not just a couple of times a year. 
Besides, renovating your outdoor entertaining space is an easy feat with TAXIBOX. With On-Site Storage, you can have a TAXIBOX delivered straight into your backyard. Store your tools throughout the reno, or your outdoor furniture if it's in the way. You can keep your TAXIBOX on-site, at your property, until the whole renovation is done and dusted (literally, these kinds of reno projects tend to stir up a lot of dust).
Set Up Self-Serve
No one wants to host a party they don't get to go to, because they're too busy playing host. Don't spend your entire time in the kitchen, playing chef, or at the bar, playing bartender. Set things up to self-serve instead.
You're already helping yourself here if you've set up the bar cart. To take it to the next level and really kick your feet up, make sure:
Food is ready for the taking
Crockery is accessible
Drinks are easy access (for the 18+ guests, anyway)
To make your guests feel right at home, make sure anything they could be possibly need is out in the open. Try thinking outside the box here (sunscreen, extra seating, a whole library to comfort the introvert once their social battery has maxed out, etc.)
Invest in the Good Quality Hosting Stuff
Lastly, it's time to add the icing on the cake, the cherry on top, the ultimate tip in outdoor entertaining ideas. It's time to start decorating your space.
Invest in the stuff your guests are going to notice:
Proper napkins
Good dinnerware
Outdoor furniture (that's actually comfortable to sit on)
A TAXIBOX Cool Room, instead of asking your guests to make the trek out to the fridge in the garage, or littering your outdoor entertaining space with eskies
If your budget is tight, work with what you've got. Let the mismatched chairs add character and embrace the homemade table cloths. You can make it work, so long as the food's authentic and the setting is shining, your guests will enjoy themselves no matter what.
If you are going to spend somewhere, though… book the TAXIBOX Cool Room. They make any outdoor entertaining event an event worth raving about. We're not biased, promise.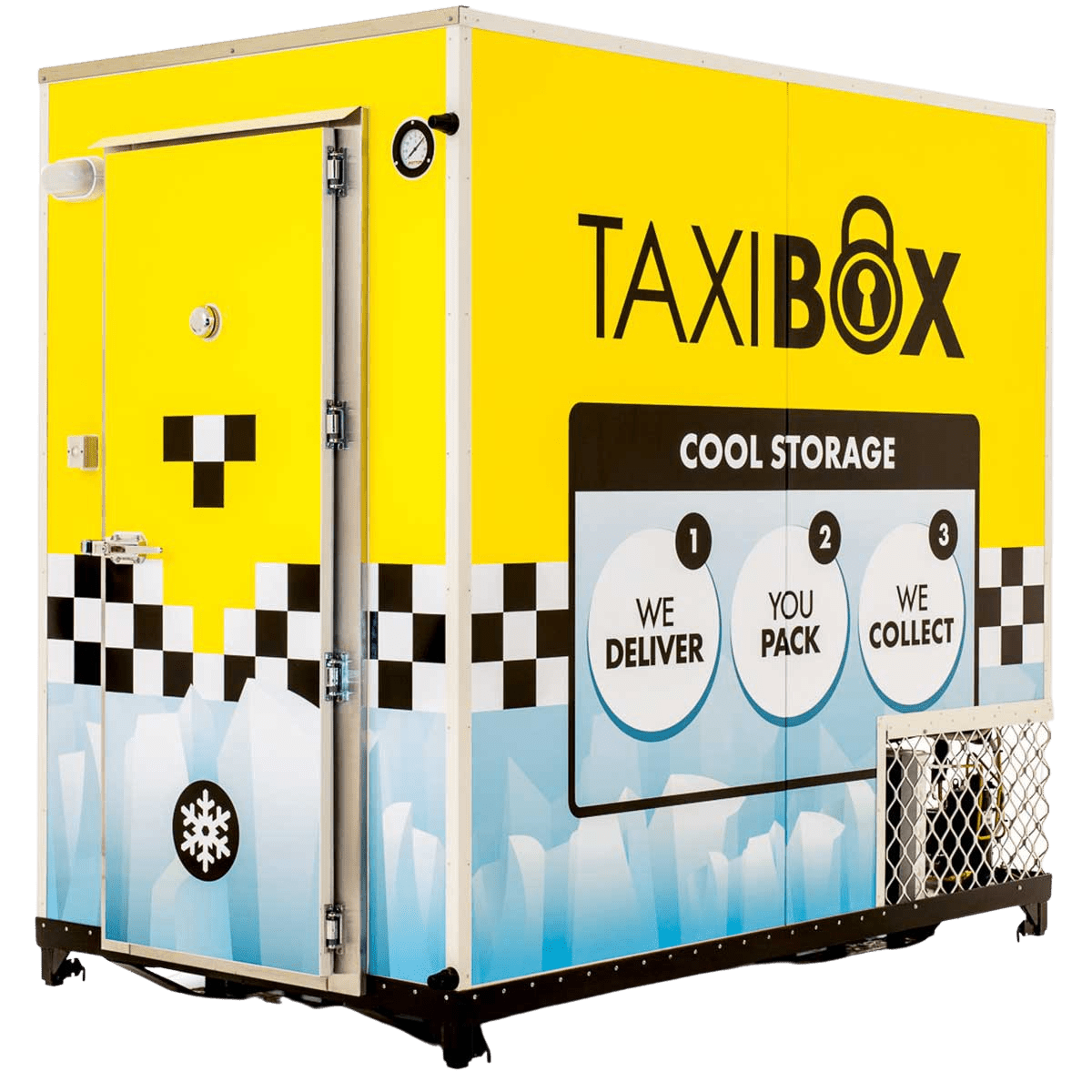 Need outdoor entertaining?
Level up the next party you're hosting at home, with Cool Storage.
Book Online