Removalists Sydney To Gold Coast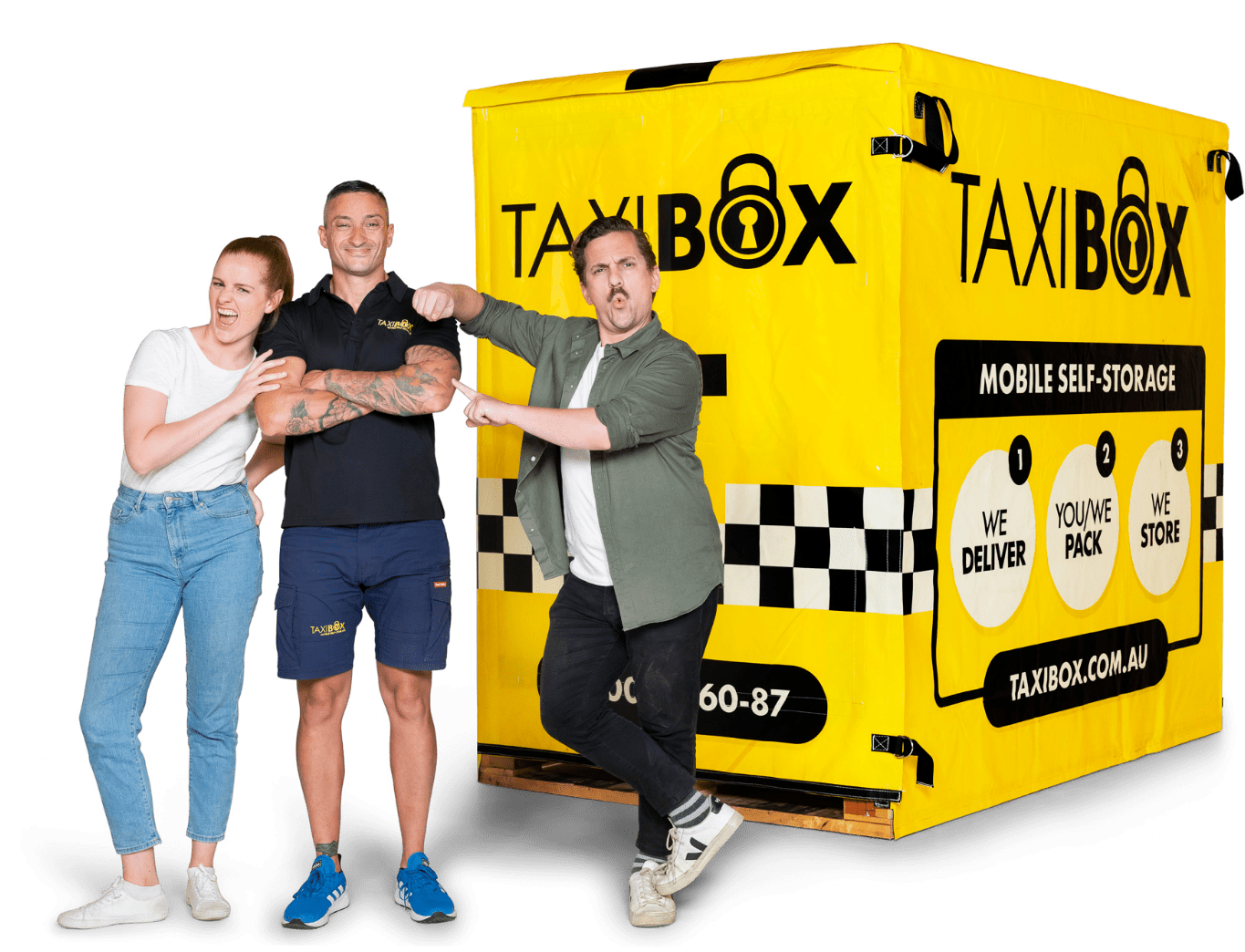 We deliver
We deliver your TAXIBOX to your home or office
You/we pack
Take your time to pack and lock your TAXIBOX
We move
Done! We'll move your TAXIBOX to you across Australia
Our storage facilities
Do we service your suburb?
---
TAXIBOX Banyo
931 Nudgee Road, Banyo 4014
TAXIBOX Ormeau
15 Blanck St, Ormeau 4208
Removalists Sydney to Gold Coast
If you've made the big decision to move home and need a removalist Sydney to Gold Coast, then you can find that with TAXIBOX. We know that moving interstate in Australia can be challenging (we've helped with moves going from Sydney to Melbourne, and Sydney to Brisbane and many other locations). Using the services of experienced removalists is one of the best ways to get everything to your new home safe and secure.
At TAXIBOX you can make use of our secure storage, so if your new home is not quite ready it can be stored for delivery at a later date. This is ideal for anyone starting a new job at short notice and haven't had enough time to look for a new place just yet. We are your affordable removalist Sydney to Gold Coast. When looking for a service that gives you the best options, you can't go past TAXIBOX. You can book in for the delivery of a TAXIBOX, and then call us when it's ready to be collected. there's no need to hurry, you can take as much time as you like and this can ease some of the stress that comes with moving.
If you need access to your furniture and other items, your TAXIBOX can be assigned to self storage in Gold Coast. This will make access easy while you get the rest of your new home sorted, and our storage rates are very reasonable. If your home is all packed up, but you need a cool room for your last few days in Sydney we can supply that for you. We have many years' experience handling interstate moves of all types including Melbourne to Sydney, Brisbane, or Gold Coast, and Brisbane to Melbourne, or Sydney. You can rely on our team to handle everything with care and to protect all your furniture and other belongings.
Do removalists pack everything for you?
If you're looking for a removalist Sydney to Gold Coast, you may consider hiring a team to pack all of your belongings. With most removalist companies, this is an optional extra and can be expensive. There are some benefits of hiring a professional packer to pack your furniture and loose items for removals. Firstly, is that the job gets done quickly. As packers are professionals, they do the job very fast and, in most cases, can be done within the day. The second is they use the appropriate materials when packing your items, and make sure the boxes are filled properly.
However, with any benefits of getting a professional packer to pack everything, there are a few drawbacks. Namely, you generally don't know what is packed where; this can cause issues especially if you have some valuable items that you'd rather be given that little extra care. The costs of the packing materials are often not included, this is because it can be hard to tell exactly how much will be used for each home.
If you're looking at hiring a team to pack your home ready for the removalist; we'd recommend packing a few small boxes yourself to start with. This can include a box labelled first to unpack; this may include coffee making items and personal hygiene products.
Do removalists disassemble furniture?
As a removalist for Sydney to Gold Coast, we can pack up your TAXIBOX without the need to disassemble most furniture items. However, if you do have furniture that can easily be disassembled (e.g., beds) it is recommended to do so before your removalist arrives. This is especially important if you're hiring a helping hand to load your TAXIBOX, as they are likely to charge per hour worked. If you need assistance in taking any furniture apart for transport, we suggest calling our team so they can give you a good idea if there are any additional costs.
Many furniture items will load more efficiently into the TAXIBOX if they are taken apart. For example, many beds are made of long lengths and are usually quite easy to disassemble for transport; in fact, they can be hard to get out of the home without being taken apart. If you have a table that has easily detached legs, then removing those will allow it to fit in better. As with any furniture that you take apart, it's important to keep all the screws sealed in a separate and labelled bag.
Do removalists charge for boxes?
While we can't speak for all removalists for Sydney to Gold Coast, most will likely charge for the boxes used. Some removalists may sell the boxes and others may lease them. You can source your own boxes, but using those supplied by a removalist means they will fit together neatly, and reduce wastage space inside the TAXIBOX.
At TAXIBOX we sell a variety of boxes and packing materials. Generally, you'll pack heavy items (e.g., books) into a smaller box, and leave lighter items (e.g., clothing) for larger boxes. If you have clothes that should be transported hanging up, you can buy a specially designed robe box. As the boxes used are made from cardboard, they can be disposed of through most council pickups, or alternatively, you can store them if you ever need to move again. Once boxes are flattened down they are easily stored in a cool and dry place, then you can use them if you rent a storage shed or any other mobile self storage.
Where to find Sydney to Gold Coast removalists near me?
At TAXIBOX we can deliver our mobile storage unit to your home anywhere within Sydney. Then you can pack it at your leisure, there's no pressure to have it ready by a certain date. Once it is all loaded and ready you can call our team and we can be your removalist Sydney to Gold Coast.
We'll pick up the TAXIBOX, and store it until you're ready to receive it at your new home on the Gold Coast. For a quote on how much your move will cost you can use the estimator to find out how many mobile storage units you need to pack everything up. Then you can calculate the removal costs for delivering your TAXIBOX interstate.