Removalist Gold Coast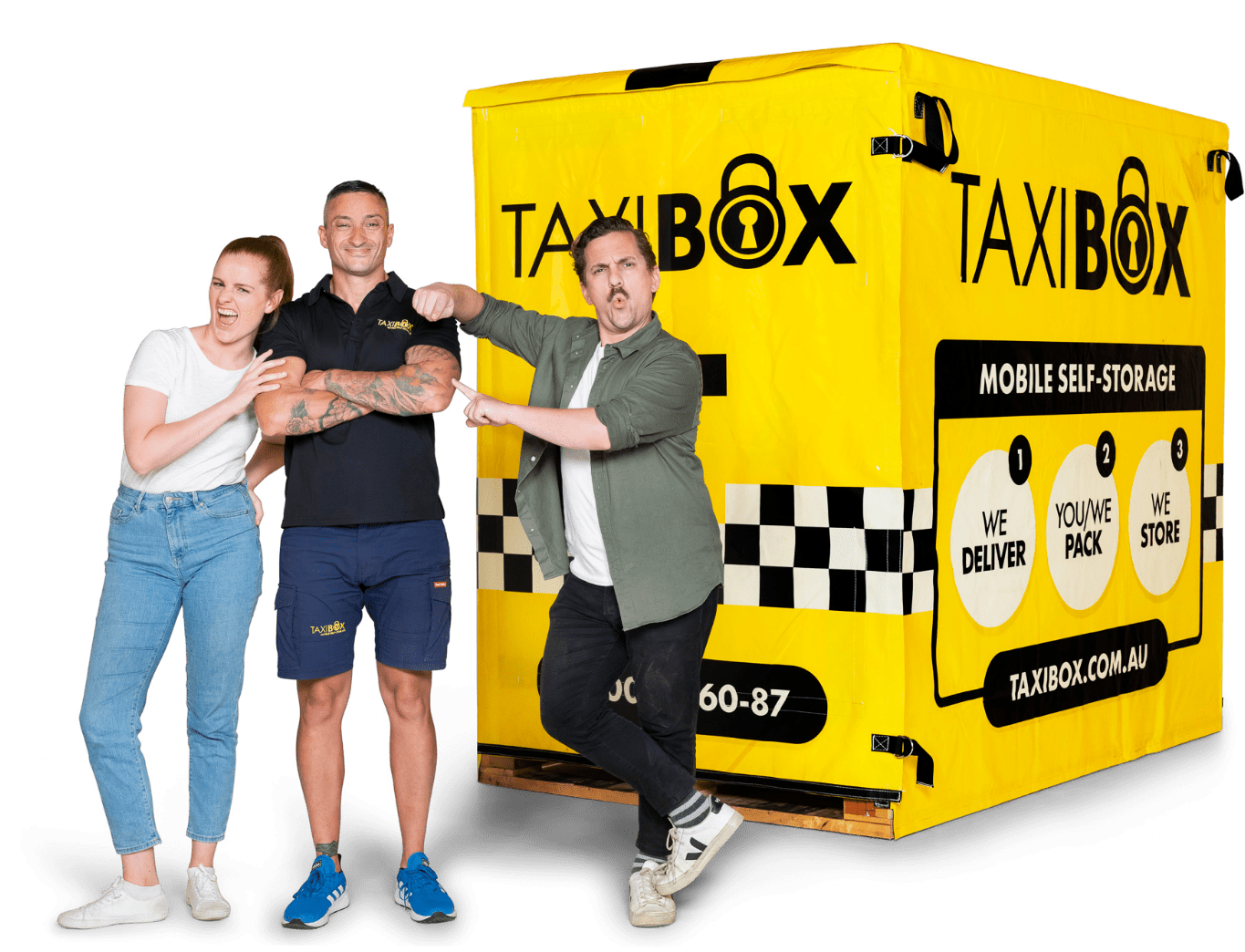 We deliver
We deliver your TAXIBOX to your home or office
You/we pack
Take your time to pack and lock your TAXIBOX
We move
Done! We'll move your TAXIBOX to you across Australia
Our storage facilities
Do we service your suburb?
---
TAXIBOX Banyo
931 Nudgee Road, Banyo 4014
TAXIBOX Ormeau
15 Blanck St, Ormeau 4208
Removalist Gold Coast
Finding a good removalist in Gold Coast can take time. You need to read reviews and figure if they are going to look after your furniture as well as you would. Luckily TAXIBOX is one of the best solutions for anyone moving homes. It could be that you're moving interstate in Australia, or only a few streets away. At TAXIBOX we aim to take the stress out of moving. You won't need to have everything packed up and ready for your removalists, as you get a month of free storage included with your TAXIBOX removals booking.
As a removalist in the Gold Coast, we have helped people move their belongings to many different locations in Australia. We regularly transport our mobile storage units from Melbourne to Gold Coast, Sydney, or Brisbane, and Sydney to Melbourne, or Brisbane. Our self-storage units are designed for transportation as they are regularly housed at our secure storage facility. If you need your items to be stored while you set up your new home (additional fees may apply) they can be accessed six (6) days a week for free. We can also supply cool rooms if you need a short term refrigeration solution at your new home. With any move to a new home there you may need time to settle in, for this, you can rent a storage shed, and keep your home clutter-free.
Booking in for a TAXIBOX for your move is easy and can be completed quickly through our website. You can use the calculator to discover if you need more than one TAXIBOX. You'll get free onsite storage for a month, and that gives you all the time you'll need to pack everything away ready for transportation.
How to prepare for removalists?
The best way to prepare for a removalist in Gold Coast is to have everything packed up and labelled well before they are due to arrive. Most large furniture items can be left whole, however, if your beds are easily disassembled then it is advisable to take them apart; make sure you keep the screws in a secure place!
Your removalist may supply you with a checklist that you need to follow before they arrive. They may also give you an inventory list that you can fill out for insurance purposes, as sometimes items can be damaged during transit. For your protection, it is advisable to take photos of your furniture so you can prove its condition before it was loaded onto the trucks.
When you hire a TAXIBOX for removal you have a month worth of storage included in the price. This will allow you more than enough time to pack all your furniture and belongings inside. By not rushing the process or having a definitive deadline, everything will work easily and you'll stress a lot less. After you have packed your TAXIBOX, you can book in for a collection and delivery to your new address.
How much do removalists charge in Gold Coast?
As with most services, there is a good variety of prices available for a removalist in Gold Coast. A reasonable rate for a quality moving team you can expect to pay around $150-$200 an hour for three (3) team members to load, move and unload your furniture and boxes. For a 3-4 bedroom home, it can take about 2-3 hours to pack, and then 2-3 hours to unpack, and you may also be charged for the distance travelled (this may be an hourly rate or a fixed price). All up a move could cost up to $900 – $1200, and then you still need to pack your boxes and unpack them. It may also be a requirement to use their boxes, it all depends on who you decide to use as your removalist.
A TAXIBOX, where you pack and unpack it yourself, you'll only pay for the number of self-storage boxes you require. You can get a quote quickly through the calculators available on our website. As an example, for a 3-4 bedroom home (or 4 storage units) you'll be charged $752, and this includes up to 1 month of self-storage.
Do removalists pack everything for you?
The answer is that it depends on what you're willing to pay for. Hiring a professional packer for a removalist in Gold Coast can be expensive, but as you need everything done by a certain date it can result in peace of mind that the job will be done and ready on the day!
At TAXIBOX there is no pressure to get your packing done on time because you call us when it's ready! This means that you'll get as much time as you need to get the packing done. We have plenty of packing supplies available to buy and these can be delivered at the same time as your TAXIBOX. After your packing is all done, if you need help to get all of it loaded into the TAXIBOX, you can ask us we'll send some of our friendly team members over to get it done ($299 for the first TAXIBOX packed, and $149 for each additional one).
To save on your removalist Gold Coast costs then you can choose to pack the TAXIBOX yourself. However, for longer moves, such as Gold Coast to Melbourne, Brisbane, or Sydney, then having a professional team complete it for you may be a better option. They'll pack everything properly so there is limited space for movement. This will help protect your furniture and other belongings during the long haul.